Jenny was worried.
The mother of three had been working daily in the fields, trying to recover what little remained of her corn crops after they were pummeled by hail. But the damaged crops weren't even her biggest concern — it was the approaching Christmas without her husband.
Jenny and her family belong to a close-knit Indigenous community living on the slopes of Ecuador's Andes. To their tribe, family togetherness is everything. But the pandemic forced Jenny's husband to leave and go find work in the Amazon. And she and the children recently found out he couldn't afford to come back for Christmas.
As Jenny wondered what the holiday would be like without him — and whether her family would have enough to eat — staff at her children's Compassion center were planning a beautiful Christmas surprise.
Christmas in Saraguro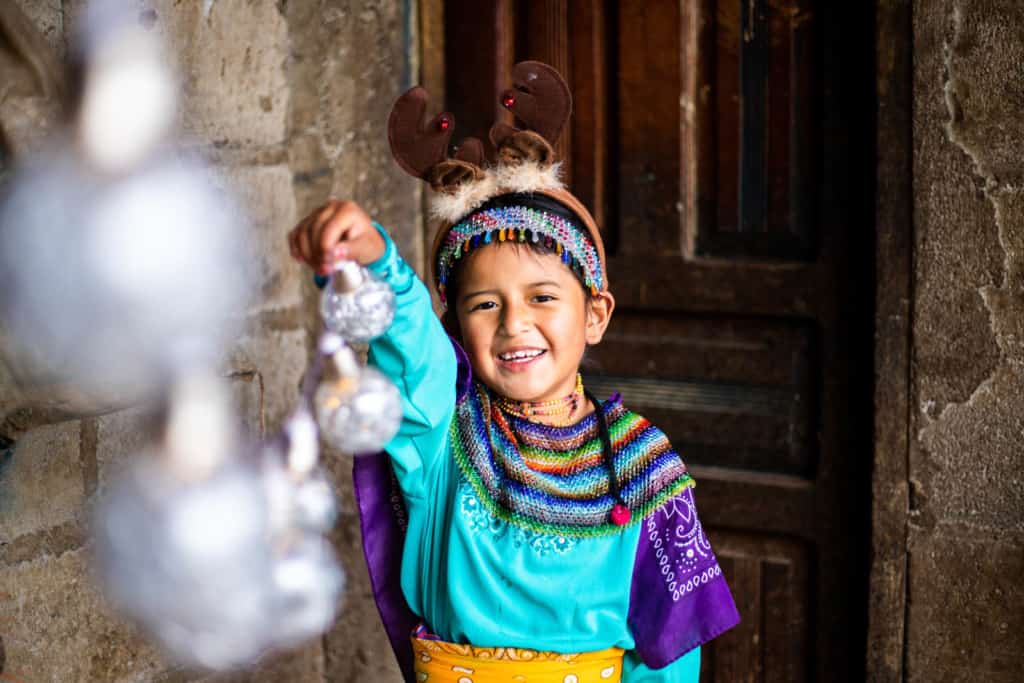 In the high Andean valley of Ecuador where Jenny's family lives, Christmastime is usually cold and rainy. But that doesn't dampen the Christmas spirit in the Saraguro community, where Indigenous families enjoy a sense of peace and joy as the holiday approaches.
For this Indigenous tribe, Christmas means gathering and eating with all members of the family. They prepare the grains, vegetables and other crops they grew and harvested to make a great traditional dinner where people share stories and good wishes as a family.
"Christmas for us is significant because this is a time when we can get together and spend time together. Most of the year people work, they go away looking for a job, and only at Christmas do we meet and share food, stories and love," says Jenny.
Poverty has forced many people in Saraguro to migrate to faraway cities and even to other countries to find work. This particular year, the pandemic has increased poverty, climate changes have destroyed many of the crops, and most migrants will not return home due to shortages of money and jobs.
"These are difficult times for the people of this community. They don't have food or resources, and I've seen a lot of concern in the eyes of the population," says Miguel, director of the Compassion center in Saraguro.
A Welcome Surprise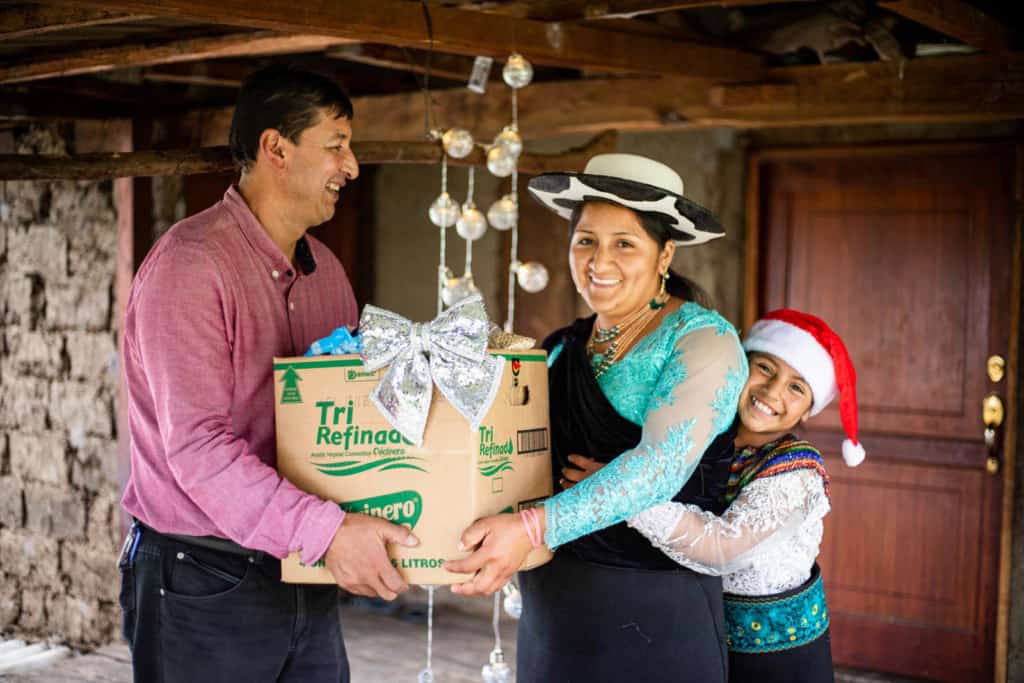 It's another rainy day, and Miguel is trekking up a muddy mountain road with his arms full of gifts. Tired and almost out of breath, he begins to go from home to home, distributing boxes with a big smile.
When he reaches Jenny's home, Miguel is welcomed by her children, Joselin, Javier and Mayte. They cannot wait to open the boxes to see what "Brother Miguel" from their Compassion center has brought. In one box, they find groceries such as rice, flour, lentils, beans and vegetables.
But it's Christmastime, so Miguel has also brought Christmas gifts, cookies and other sweets for the children.
"I am happy because at Christmas we will eat delicious food," says 4-year-old Mayte.
Miguel's deliveries offer sustenance but also hope to the Indigenous community, where nearly 400 children live. Despite the difficult situation they face this December, families in the greatest need have received blessings and food from Compassion's church partners in Ecuador.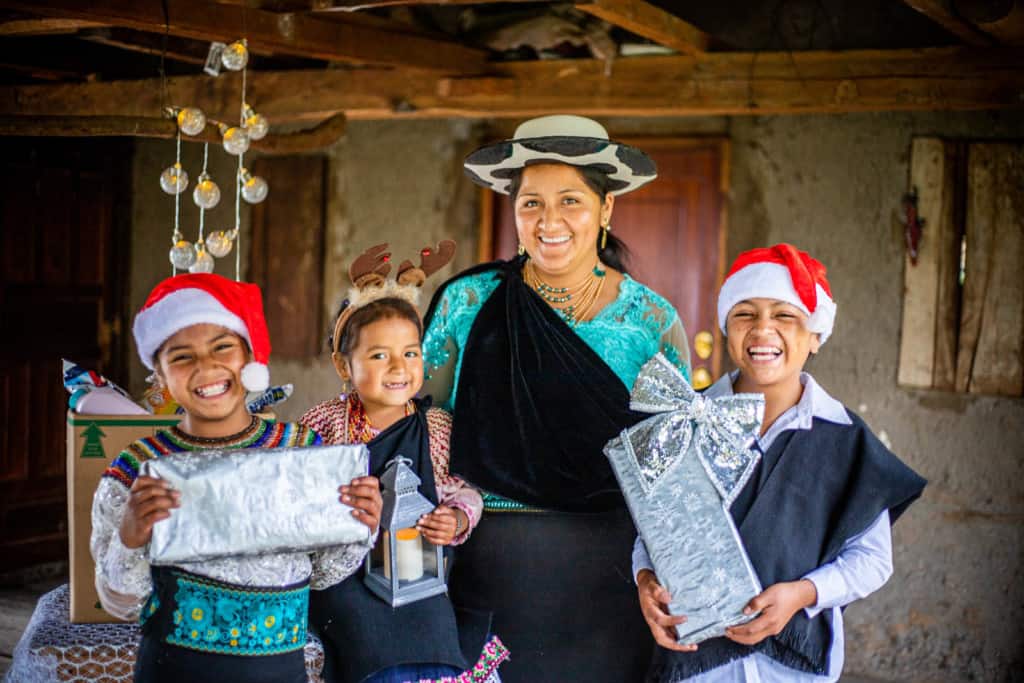 "My husband is far away, and he will not be able to come to see us at Christmas," Jenny says. "But I do not feel alone. I feel the love of God through the brothers of the church, who never forget us."
Joselin, 10, sees her mother's reaction to the Christmas surprise.
"I am happy because we have food for Christmas. My mother was sad, but now she is delighted."