Forgive me if I'm being too gushy here. But you are BLOWING US AWAY with how you are showing up right now!
In the past few months we have come to realize that Compassion supporters like you are next level when it comes to living out your faith. You are showing us the brilliance of God's plan to work through his Church. When structures and systems shut down from a pandemic, you rise up. You serve more creatively and love more deeply.
Even in the midst of your own discomfort, you are thinking of ways to serve your neighbor. Even when you're not sure about the stability of your own job, you're finding ways to make sure kids in poverty have food and medical care. You are a force to be reckoned with and a messenger of Christ's hope and love to everyone around you.
So this post is dedicated to you … to all of you out there being salt and light in your own communities and to children living in poverty around the world. Thanks for being, well, YOU!
Scroll to see a few inspiring ways Compassion supporters like you are giving back to their communities and helping children around the world during this challenging time.
Bus Drivers Delivering Food to Kids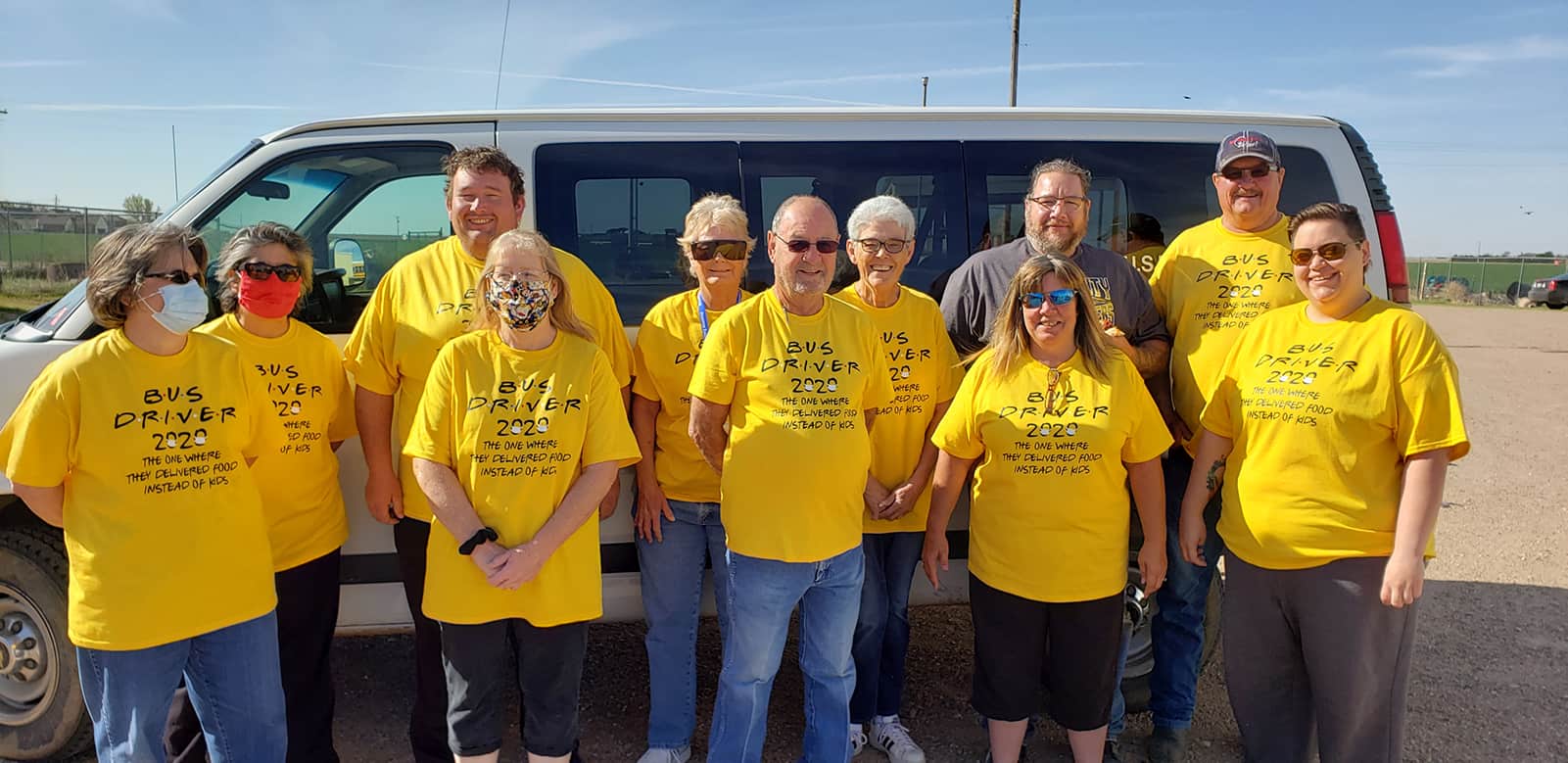 John sponsors three children and works as a bus driver in Kansas. He and his team of drivers are delivering meals to kids who live in rural areas and can't easily access aid. Can you imagine how fun it must be for those kids to get to see these awesome bus drivers showing up with some delicious meals? So cool!
"The parents and kids are very appreciative of us delivering good food from our school kitchen and making sure it is safe for them to eat," says John.
TLC for Next-Door Neighbors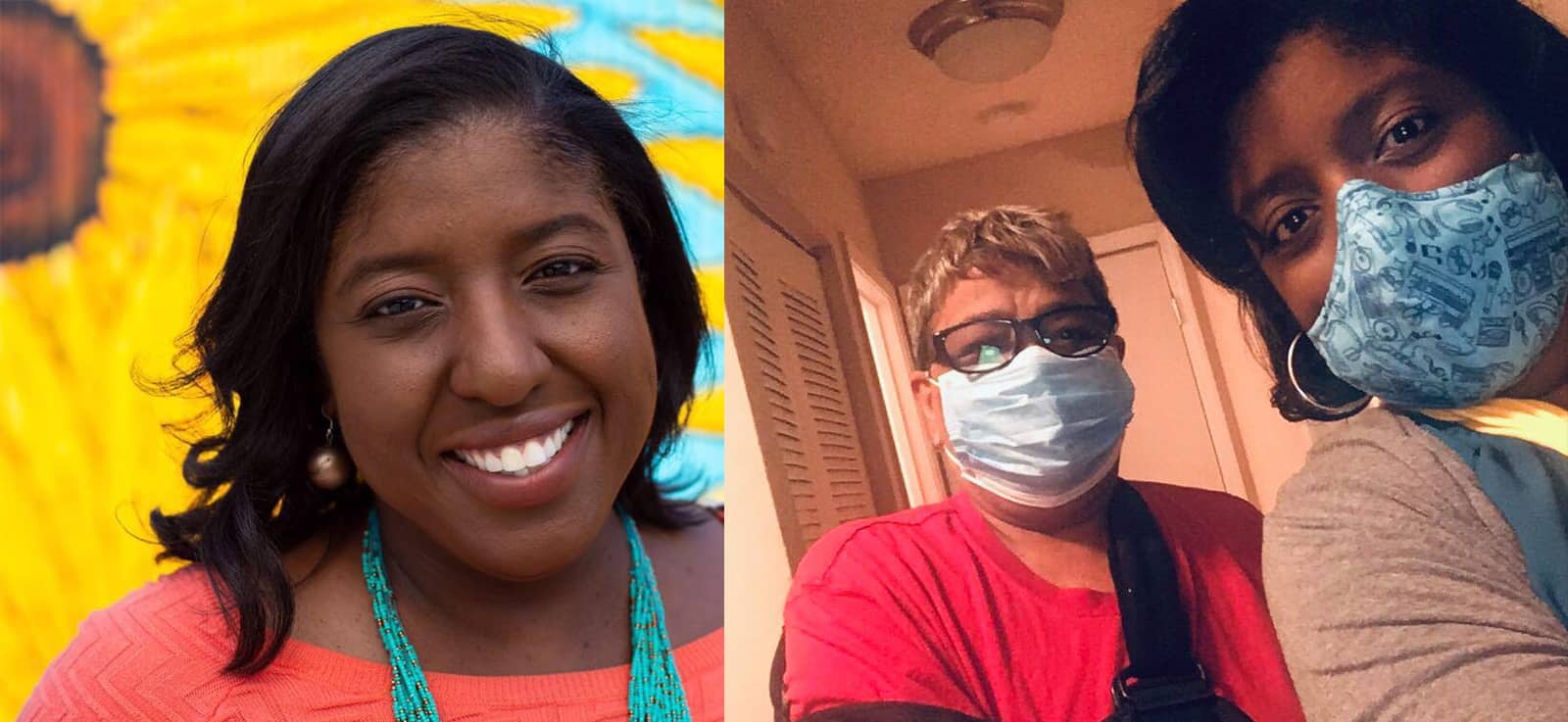 Tiffany from Georgia recently heard about Compassion and was moved to sponsor a child. She came across the photo of a beautiful girl named Joan from Uganda who shares her birthday. She decided to ask for donations toward sponsorship instead of gifts for her birthday and raised $1,300 in two weeks! "Sponsoring Joan has taught me an important lesson about loving others unconditionally. Even during this pandemic!" says Tiffany. So when a new neighbor with a broken arm moved onto the block, she saw an opportunity to help. She cooked for her, helped around the house and brought her meals after her surgery.
Tiffany says, "Sponsoring Joan has taught me there are so many ways to care for those around me, and that loving those in need is never a waste."
Kid Art to Help Kids in Poverty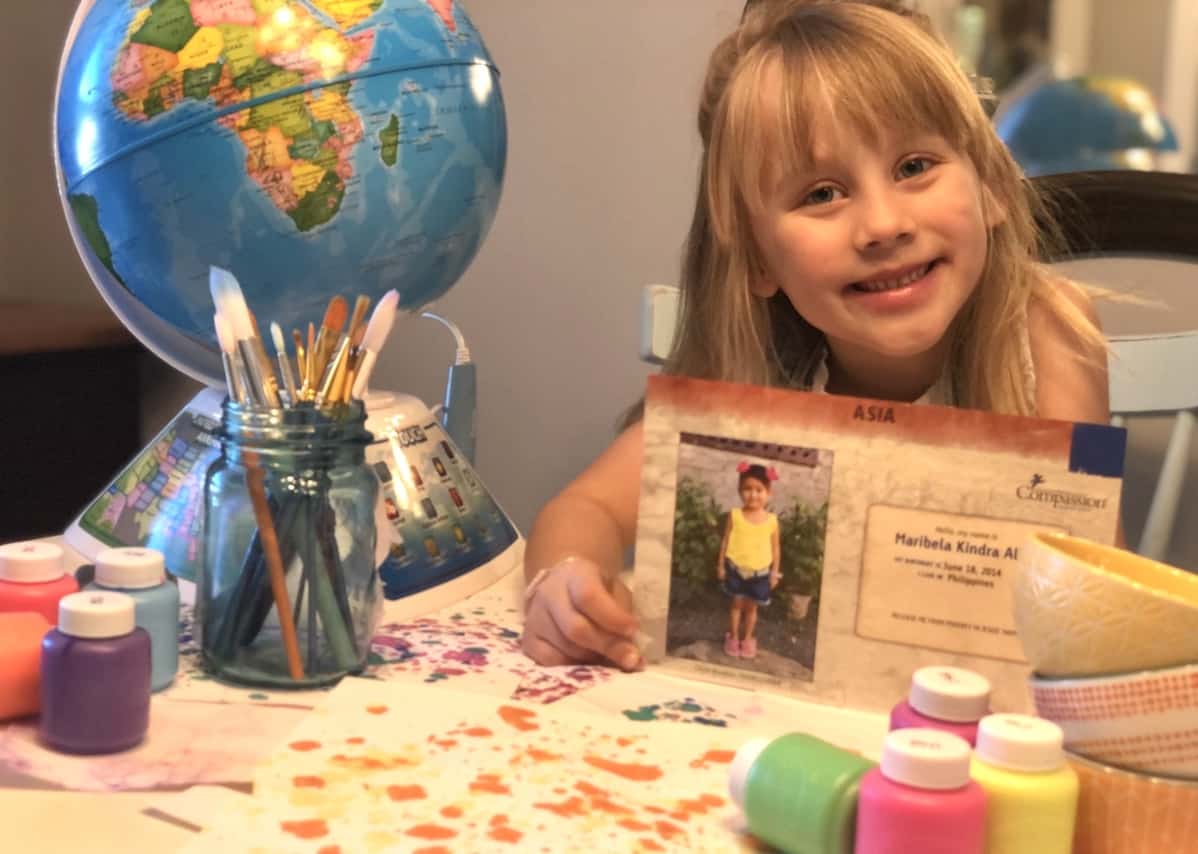 Five-year-old Evie's heart was breaking at the challenges her sponsored child Maribela was experiencing in the Philippines. "Let me tell you about Maribela's year," said Evie, "she had hurricanes, earthquakes and typhoons … on top of coronavirus! This is bananas!"
Evie wanted to do something about it and immediately thought of what she's best at — creating awesome "kid art"! With the help of her parents, she set up a fundraiser benefitting Compassion that will provide critical food, health supplies and shelter to kids and their families in the midst of COVID-19. She set a goal of $500, filmed one of the most adorable videos ever and is working hard to spread the word about her campaign. Anyone who donates $10 or more gets some awesome kid art!
Evie, thanks for proving that kindness is cool!
Professional Athletes Giving Back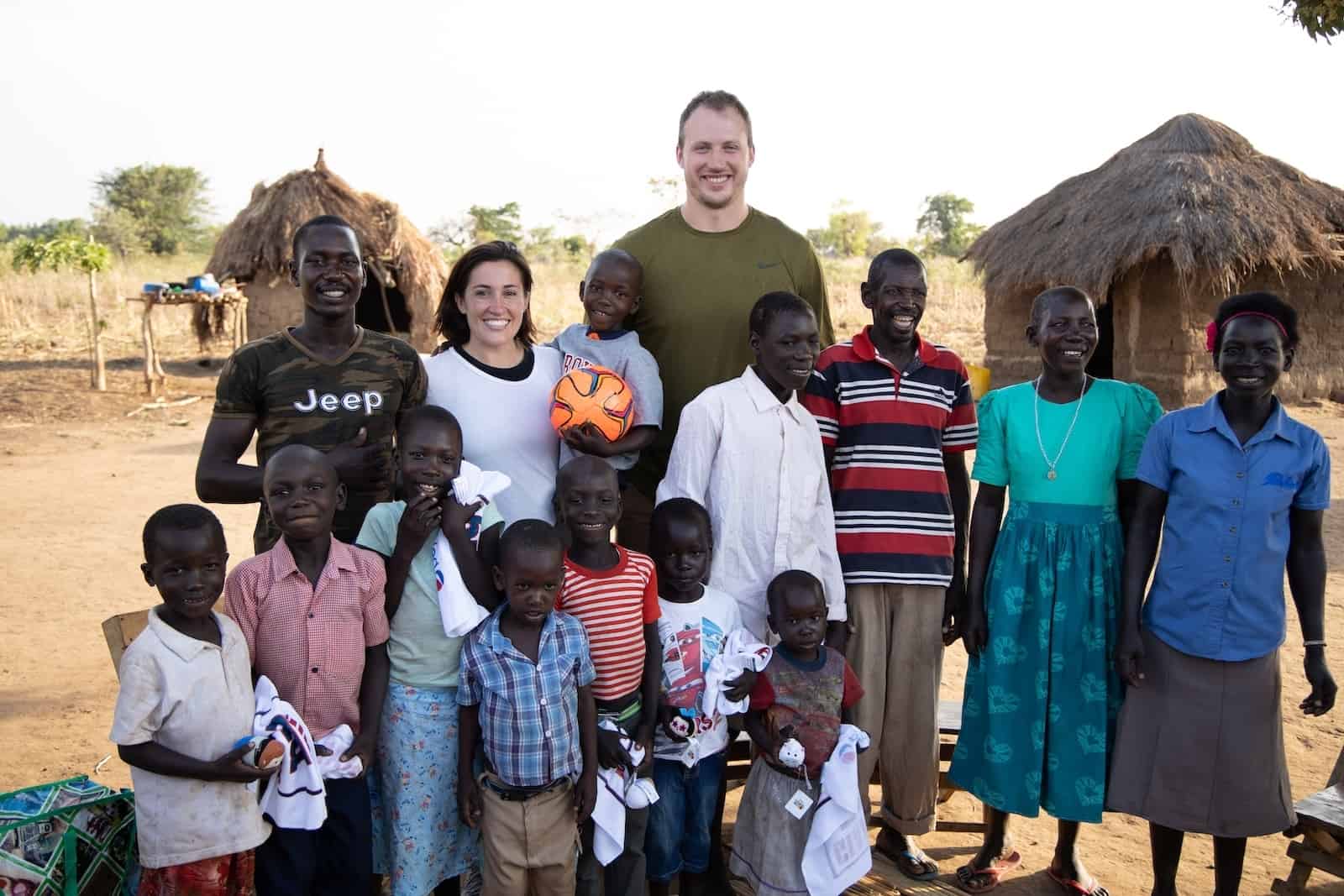 COVID-19 has had a dramatic impact on the world of sports, leaving many professional athletes at home wondering how they can give back during such a difficult time. The pandemic has left nearly 70,000 children — the capacity of the average NFL stadium — without a sponsor. A few of Compassion's pro athlete friends had the idea to team up to raise enough money to provide urgent support to enough children to "Fill the Stadium."
New York Giants left tackle Nate Solder and his family kicked it off by filling 2,000 seats with a donation of $1 million! He took to Twitter to spread the word and shared:
"Today, I'm donating to Compassion because kids in poverty need help. COVID-19 is making their situation worse. I want them to have a chance to fulfill their potential."
Hot Meals for the Hungry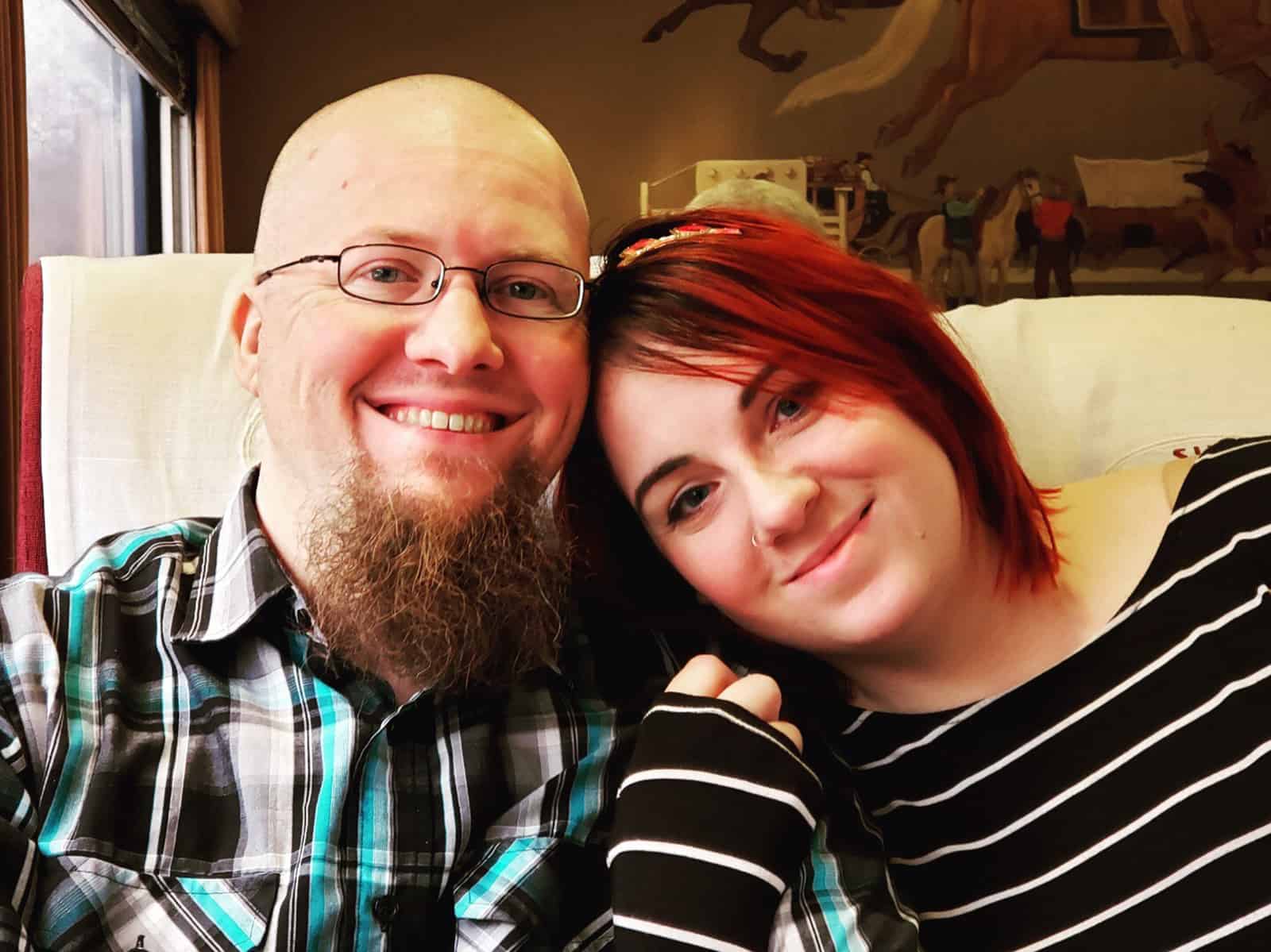 Katie and Sean live in Ohio and sponsor Veronica from Tanzania. They run a free hot meal service every week for anyone in their community to enjoy. They don't ask any questions, and all are welcome. Katie says, "We've found such joy in serving Jesus and our community together."
Of course, COVID-19 has had an impact on their community mealtimes, but they haven't let it stop the good work they are doing. They have still been faithfully preparing and serving meals to go to ensure those in need in their community are cared for during this difficult time.
Care Baskets for Delivery People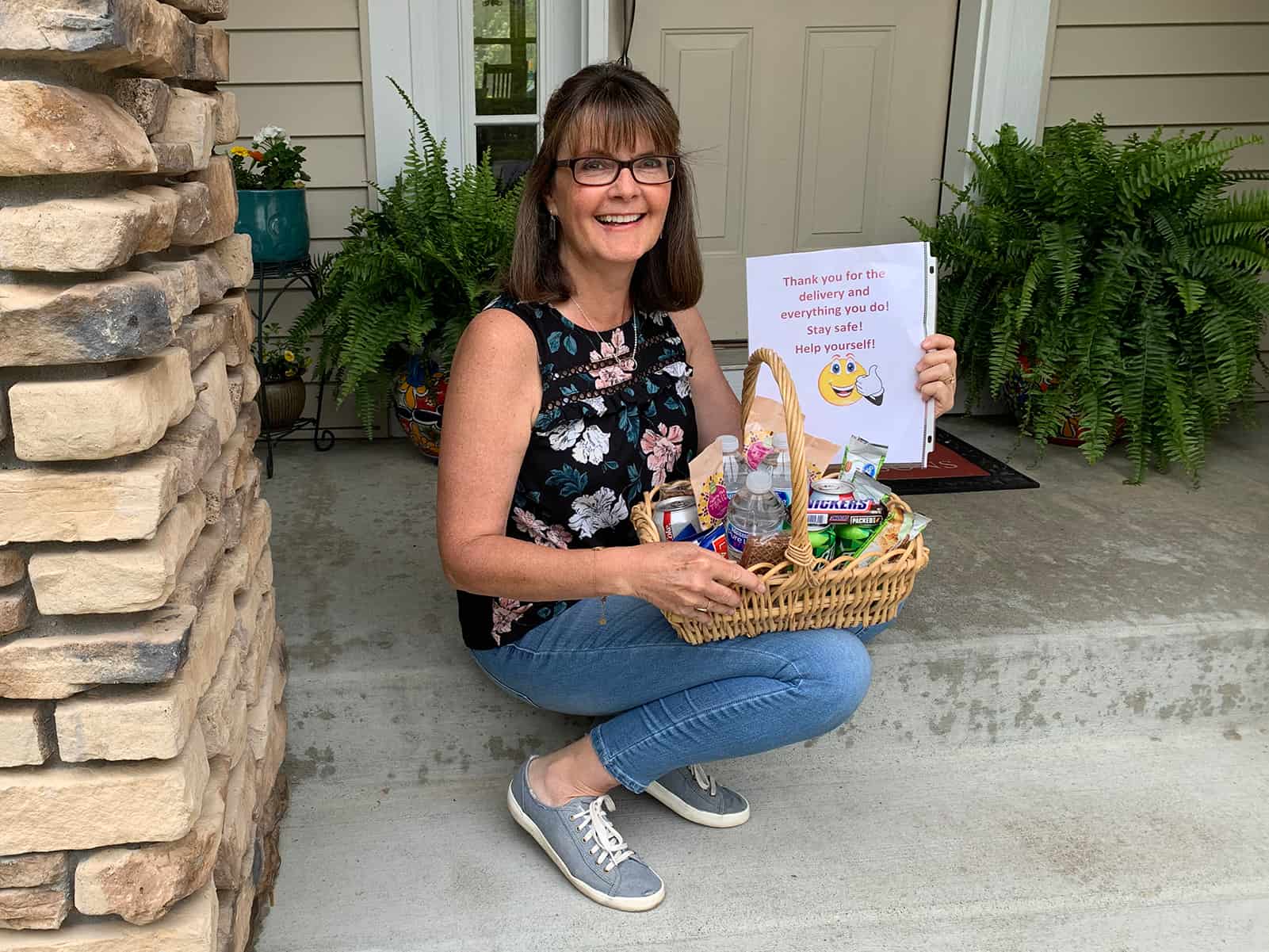 Lisa, a Compassion sponsor in Wisconsin, is making sure that her faithful delivery people are feeling loved and supported during this time.
She says, "I know it's just a little thing, setting out a basket of goodies for the mail carrier and other delivery people, but I think it's important to take care of one another right now in these difficult times. It's important to show compassion, give each other a little support, say a prayer for your neighbor or send a note to someone feeling down. It's very similar to the sweet child I sponsor with Compassion, sending her a note, praying for her, supporting her — all these little things are important. Kindness and loving your neighbor — just basic things that make a difference."
Hair Dyeing for Good

After several weeks of staying at home, the Hoover family was fatigued with the constant news of COVID-19 and felt like they could do more than simply stay at home. So they discussed options to give — both locally through their church and globally through Compassion. They landed on the idea of a Facebook fundraiser for Compassion. They agreed that if they met their fundraising goals, they would dye their hair bright colors!
Dad Sam says, "We're all a bit crazy and colorful so we had to find an appropriate action and agreed that coloring our hair for a good cause struck the right tone for our family."
They launched the fundraiser on Facebook and began spreading the word to family and friends. They raised $1,100 in five days!
They purchased hair dye and got to work fulfilling their promise to everyone who donated to the fundraiser. Sam says, "We'll be talking about the time we had to stay at home for months because of COVID-19 for the rest of our lives. I hope my kids remember this era for the fun we had and the difference they made."
Protecting the Vulnerable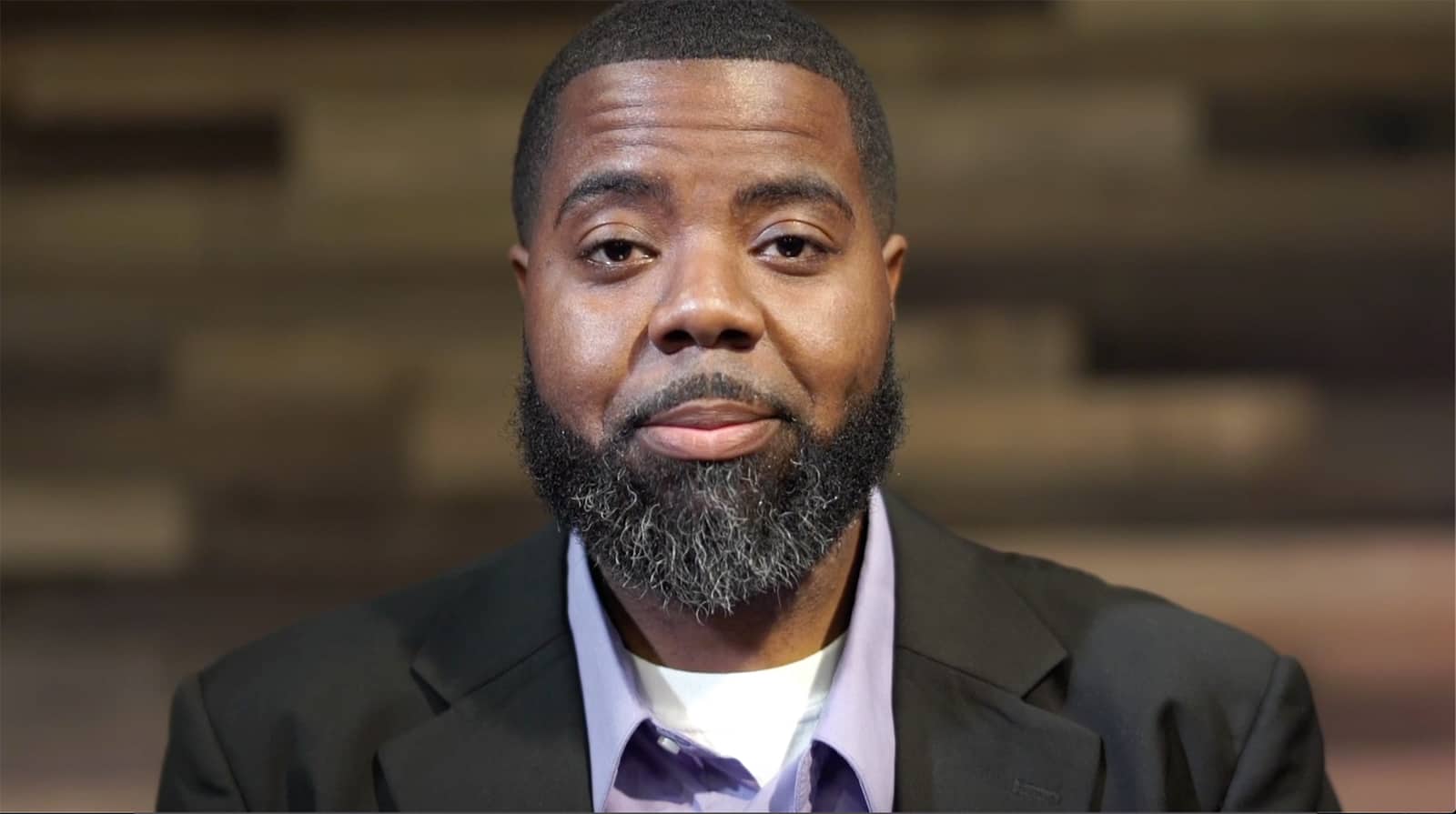 Nixon is a case manager for a nonprofit organization that serves at-risk young adults. This population is incredibly vulnerable in the face of a crisis like COVID-19. With the high rate of unemployment, increases in domestic violence and other difficulties that come with stay-at-home orders, Nixon and his team have been working in overdrive to provide emergency services and supplies during the pandemic. He has also been calling and texting on a regular basis to make sure these young adults are cared for and supported emotionally during this time.
On top of that, he felt like he could do even MORE while being at home and decided to sponsor a child. He's a brand-new sponsor, supporting a child in El Salvador. Welcome to the Compassion family, Nixon!
If you haven't figured it out by now, you are part of one stellar community of people!
Thanks for caring for children in poverty, and thank you for being the hands and feet of Christ in your community. God is using you to answer the prayers of so many.
If you're reading this and feeling inspired to do something to help kiddos being impacted by COVID-19, there are so many ways for you to get involved!
Take a look below and go with the option that fits your giving style best:
1. You have a little extra in your budget and want to give money where you know it will provide effective relief for families in poverty during the pandemic. Giving to the Disaster Relief Fund is the perfect option for you! Your gift will …
Make it possible for Compassion centers to provide food and grocery vouchers for families who can no longer afford food.
Help families access medical care and cover the cost of treatment.
Cover rent payments for families who have lost their jobs due to COVID-19.
2. You are active on social media and want to DO something to inspire people to give. You'll have a blast with a Facebook Fundraiser! It's so easy to set up. Simply …
Click "Fundraisers" in the left menu of your News Feed.
Click "Raise Money."
Search for and select "Compassion International."
Choose a cover photo and fill in the fundraiser details with information about how children in poverty are being impacted by COVID-19. Learn more here.
Click "Create."
Be creative! Your friends and family are sure to get behind a good cause, especially if it means you do something outrageous when you hit your goal (like the Hoovers dyeing their hair in the story above). You could run a 5K on your treadmill, or eat beans and rice for a week or hula-hoop for an hour straight … the possibilities are really endless. 😉
3. You've heard about Compassion and love the idea of helping kids in poverty in a holistic, sustainable way but the moment has never been quite right for you to sponsor. Sponsor a child today! You'll be so happy you did.
Due to COVID-19, almost all events where people sign up to sponsor a child have been canceled. That means over 70,000 children have been left without a sponsor! Others have lost their sponsors due to financial hardship. It would mean so much to a child to know that they are seen, known, and loved by you … especially in the midst of a crisis.
Sponsor a Child Who Lost Their Sponsor›