Did you know that churches around the world are already starting to prepare for Christmas? Our church partners take this opportunity to bring joy and share Jesus' love with the children in their care very seriously. And we know for a fact that this is going to be the best Christmas ever for some children around the world – because of the amazing generosity of people like you!
You will be so inspired by these four ways that this could be the best Christmas ever for children around the world.
Reason 1: A child might get his first present ever.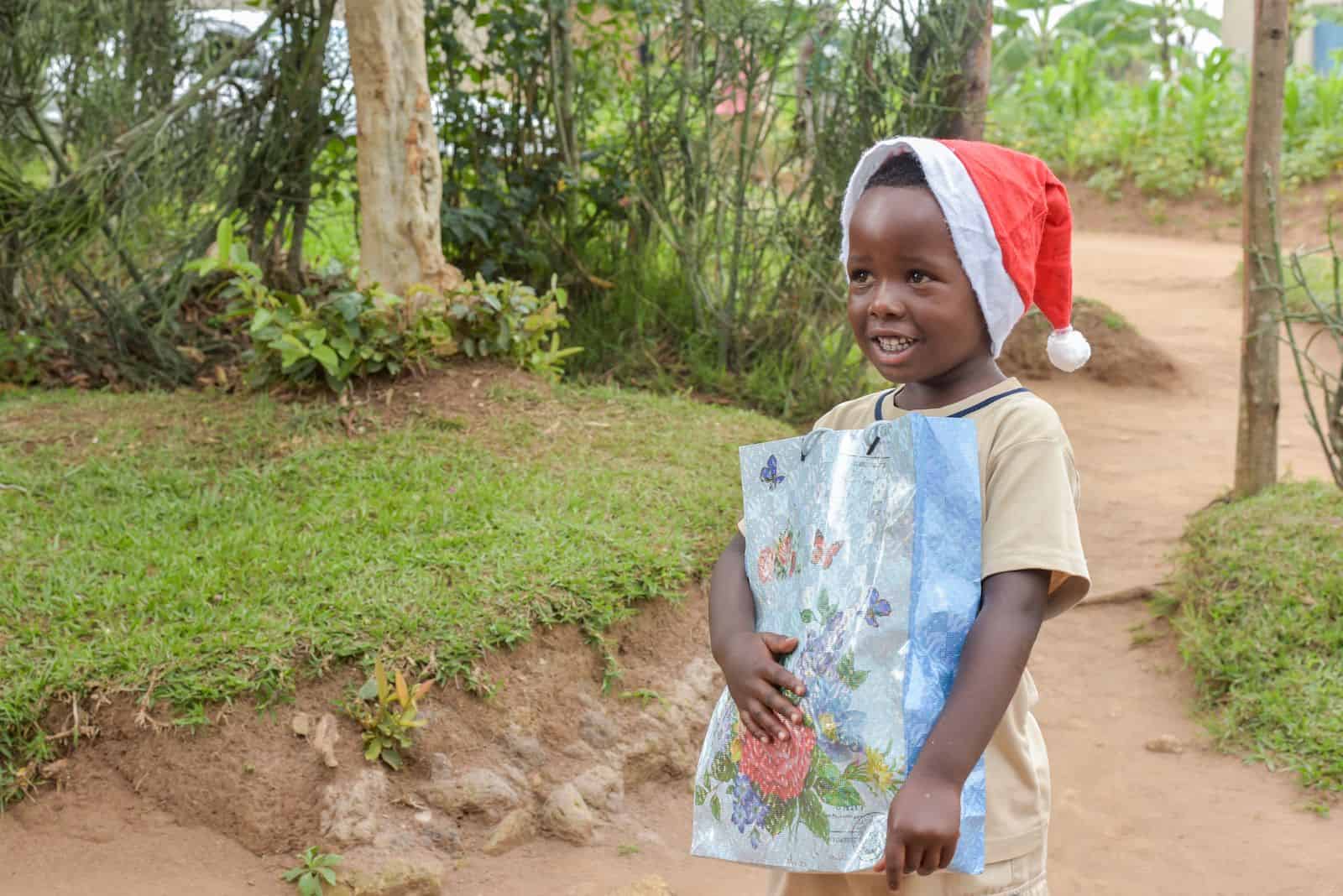 Bonheur is a 5-year-old from Rwanda who received his very first Christmas present last year! A local church opened a child development center in his community in October, and in December, Bonheur celebrated Christmas for the first time.
"I'm so happy for the gift I received this Christmas. I love the shoes and shirt the most because they are my favorite color: red!" says Bonheur.
Bonheur's mom, Annet, works in other people's fields. She struggles to provide food each day, so presents are not an option. This loving mother was so full of joy that her son was able to celebrate Christmas for the first time.
"It's his first Christmas gift. It's the first gift he has ever received," says Annet. "As a single mother, I don't have the luxury of buying him a gift, as I get little money from digging to feed us."
"I wish to thank Bonheur's sponsor for giving my son so much joy."
Reason 2: A child might experience the happiest day in her life.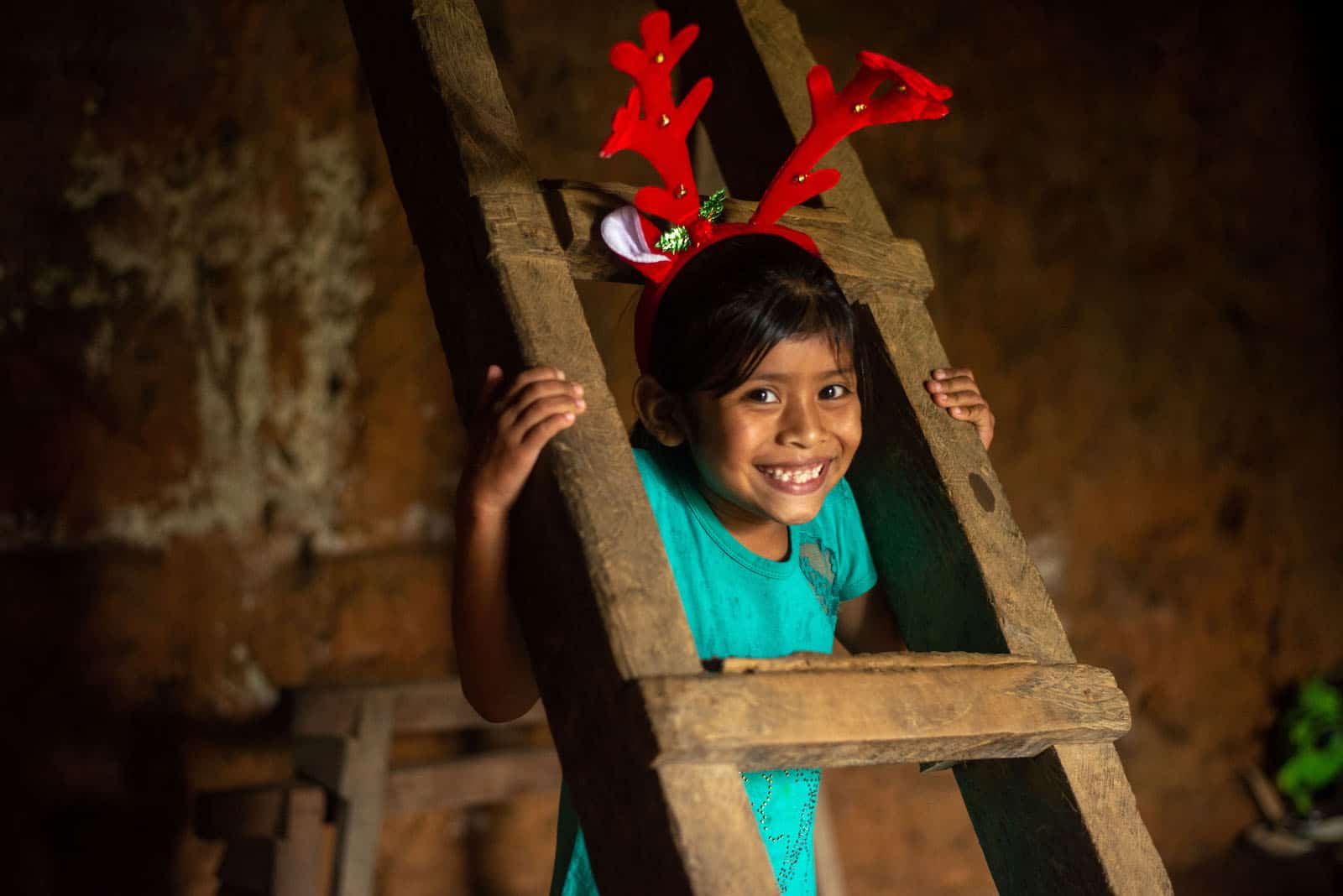 When Elizabeth from Peru was only 4 years old, she experienced what no child should ever suffer — her parents abandoned her. Since then, her grandma has been caring for her. Through the Compassion-assisted center and her sponsor, Elizabeth is receiving extra love and support, especially at Christmas.
"During my first year at the center, I received my first Christmas gift. It was a doll and a T-shirt."
"It was the happiest day of my life," says Elizabeth.
Reason 3: A child might receive a respite from the harsh realities of life.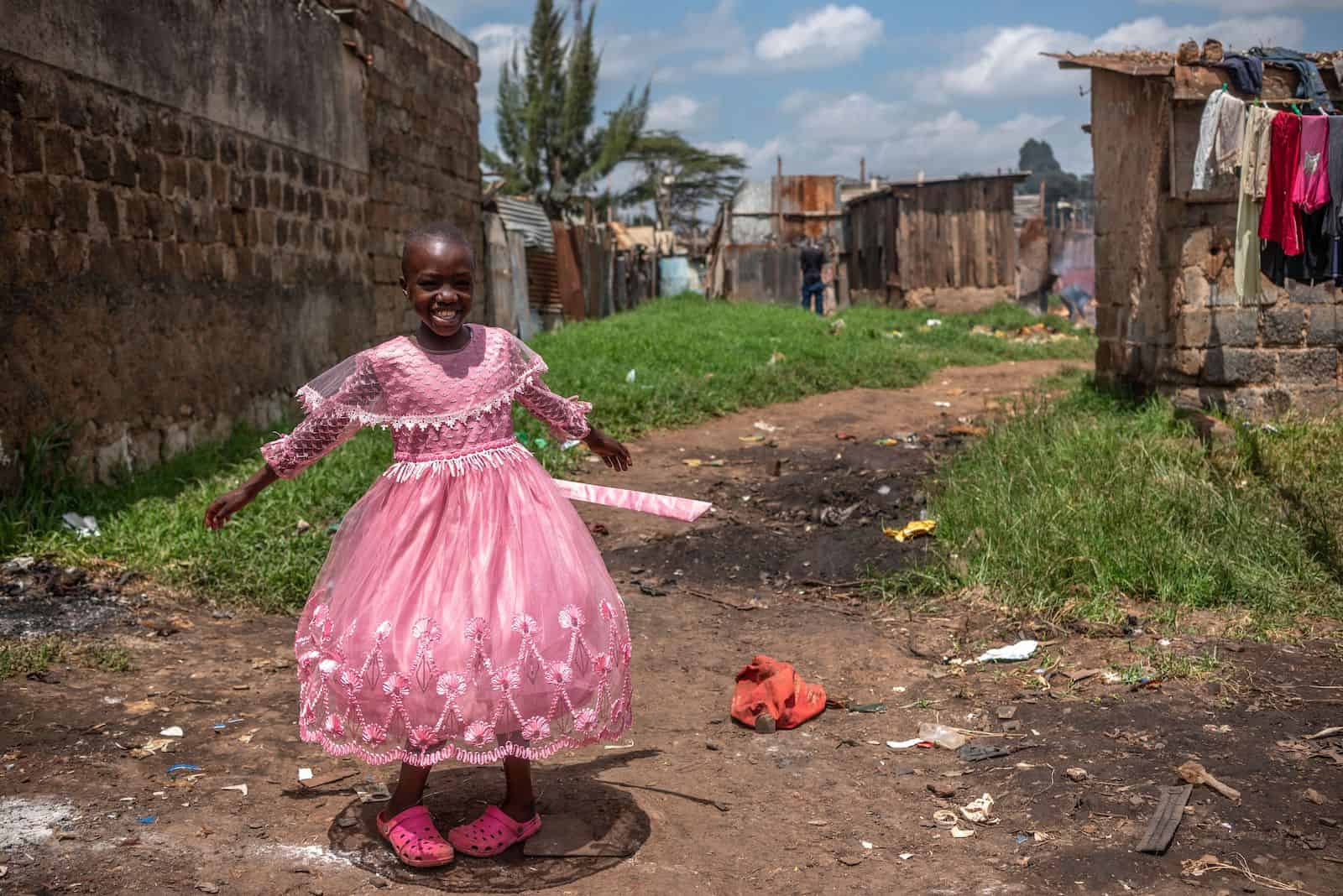 Eleven-year-old Leach was abandoned by her mother when she was a baby. She is being raised by her grandmother, herself a survivor of genocide and refugee camps. Together, they live in a slum in Nairobi, Kenya. Last year, Leach received this dress as a Christmas present, a beautiful reminder of her great worth, despite her harsh environment. Leach is just one of many children around the world who will receive loving reminders of their value at Christmastime.
"I see the joy that the gifts bring to parents and their children," says Florence, Leach's Center Director. "For some of them, this is the first gift they have ever received in their life, and so it builds their self-esteem. It gives them great comfort knowing that they too can celebrate Christmas like many others."
Reason 4: Children might meet Jesus for the first time ever.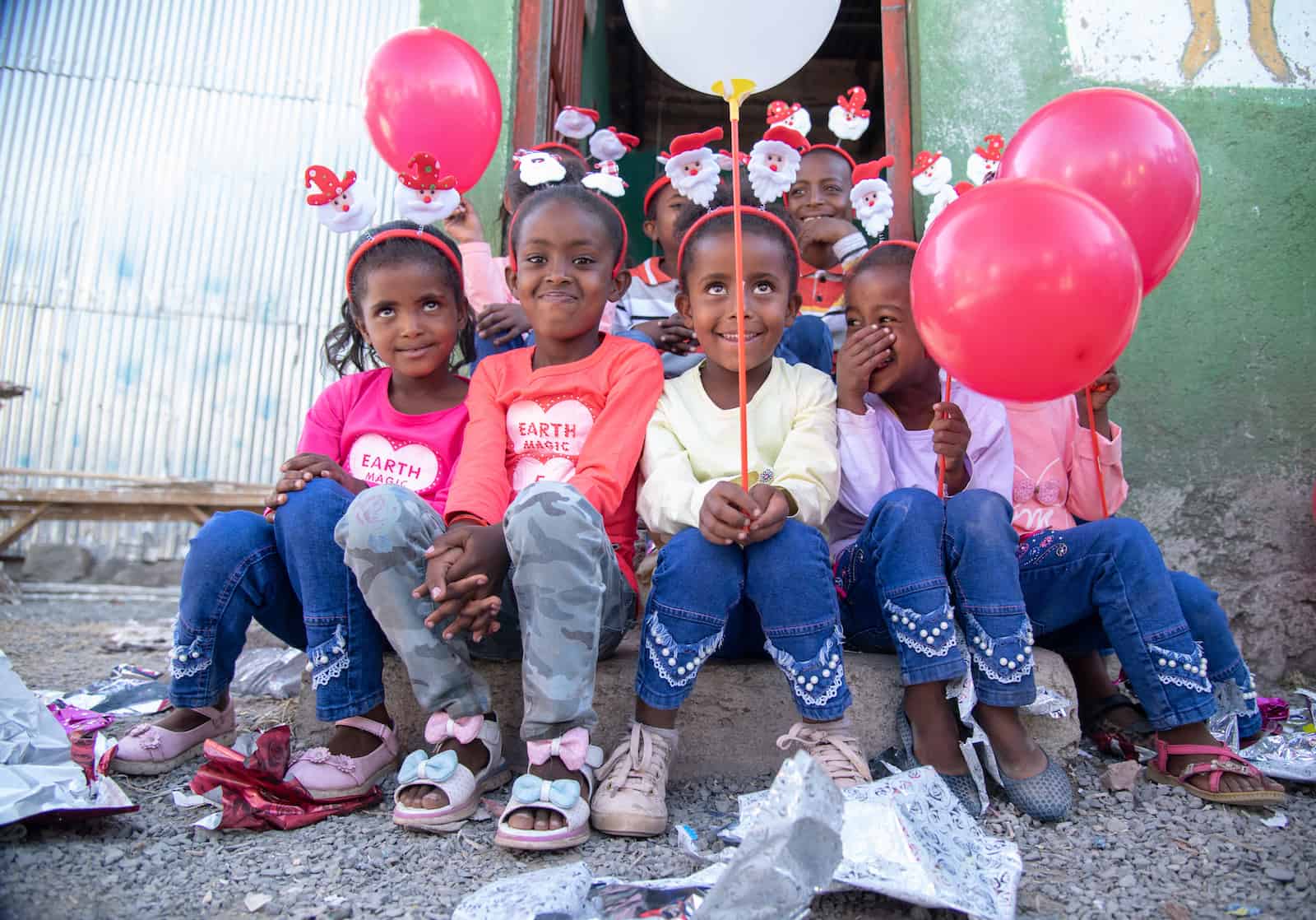 Last year, these children in Ethiopia celebrated Christmas at one of Compassion's new church partners. This church was able to share about the great love of God through the birth of Jesus with more than 200 children!
Through the local church, children around the world are getting the chance to meet Jesus for the first time!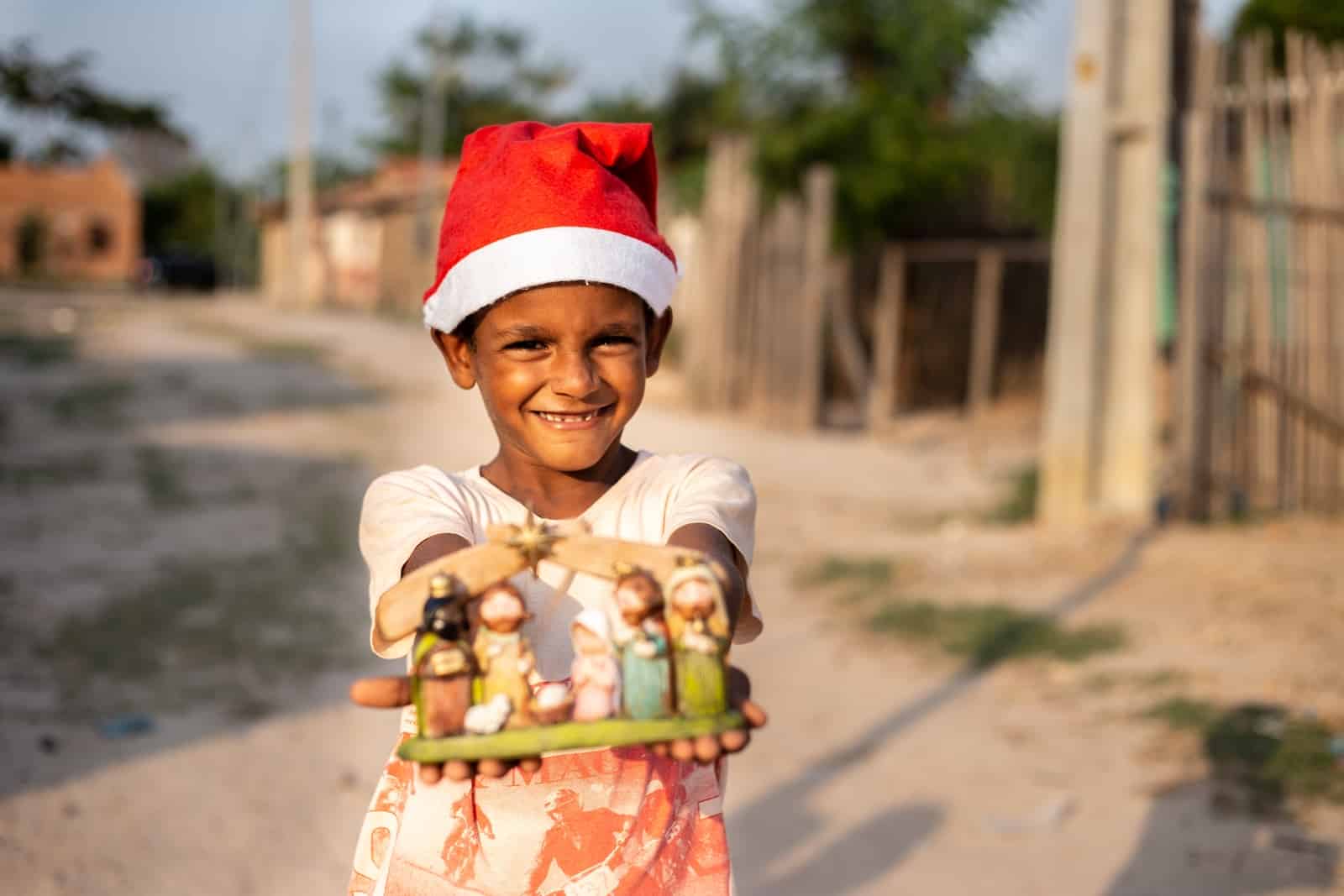 "In the program I learned that Jesus is my greatest gift and that He always keeps the promises He makes," says Marcos in Brazil.
You can make this the best Christmas ever for a child in poverty!
We need your help to give a Christmas gift to every one of the children Compassion supports. Your gift of $25 is all it takes for a child in poverty to receive a present this Christmas. For some children, this will be the first time in their life that they will open a Christmas gift.
For each gift we receive, our in-country staff will choose a special, personalized present for a child in need.
Make this the Best Christmas Ever! ›
---
Photos and reporting by Tigist Gizachew, Sara Navarro, Isaac Ogila, Jonatan Ruiz and Doreen Umutesi.