Chompuu was walking along the dirt road toward home, her shiny black hair tucked neatly behind her ears. It was a late afternoon in April, the hottest month of the year in Thailand's northern hill country. As soon as she turned onto a narrow path leading to her house, a car pulled up on the road behind her. Suddenly, five teen boys jumped out. They grabbed Chompuu and shoved her into the car. She screamed for help, but no one answered her cries.
The 13-year-old girl was driven to a small house where she was locked inside a bedroom. There was no way of escape. After three days of captivity, in keeping with the tradition of the Hmong people, she was declared the wife of her kidnapper.
"I didn't want to marry him," says Chompuu. "But I had to because it is a tradition."
That was five years ago. She was another victim of the ages-old Hmong custom known as "bride kidnapping."
Bride Kidnapping: A Harmful Tradition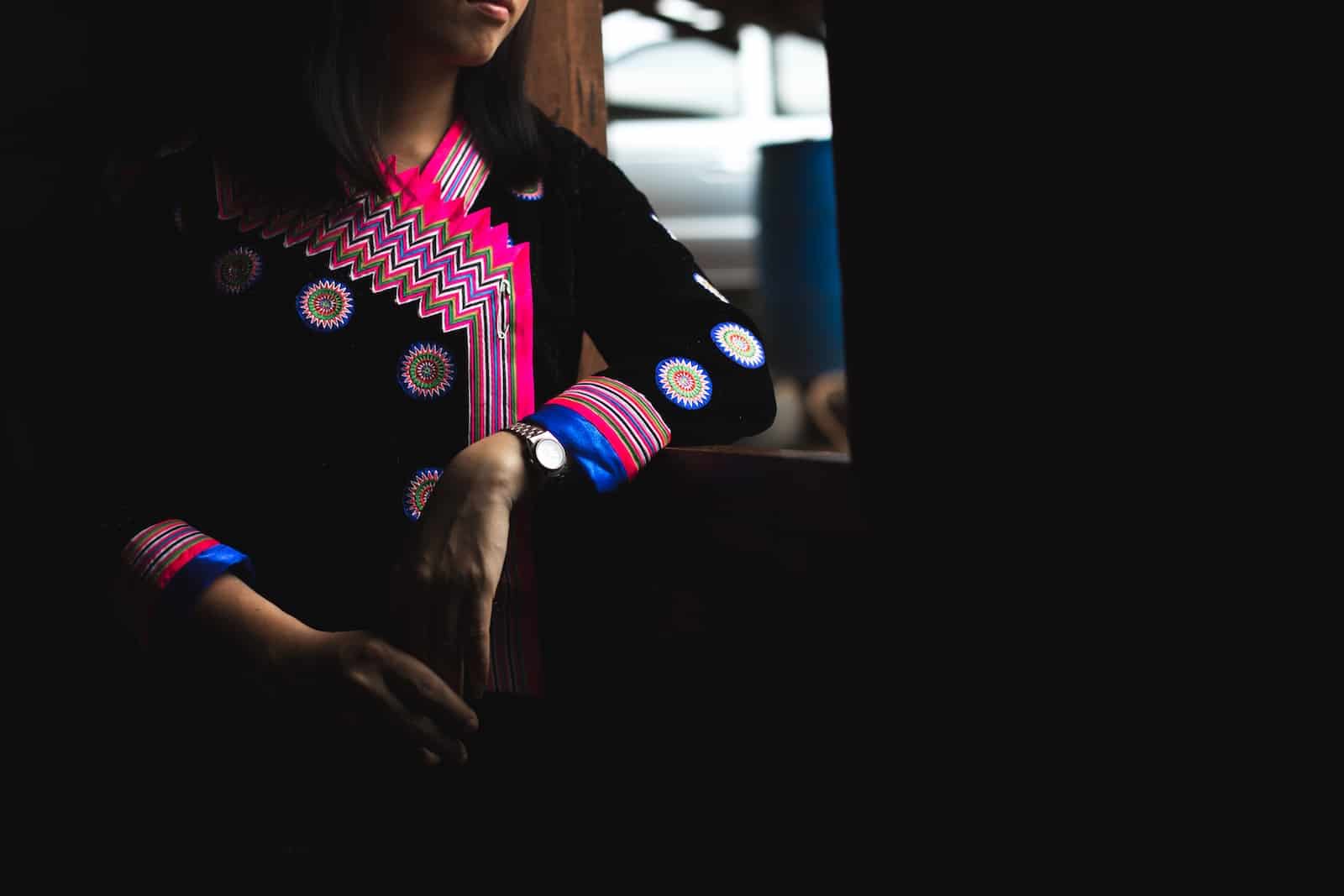 Bride kidnapping has been practiced in many cultures around the world for thousands of years. Young girls are often the target, and thus it's a form of forced child marriage. The practice still occurs in various places around the world such as Kyrgyzstan in Central Asia and among the Hmong people group in Southeast Asia in Thailand and Laos.
According to UNICEF, Thailand and Laos have the highest rates of child marriage in Southeast Asia. The legal age of consent for marriage is 17 in Thailand and 18 in Laos. But in too many cases the law is ignored in favor of cultural traditions, such as the Hmong tradition of early marriage through bride kidnapping.
Bride kidnapping in Hmong culture allows girls as young as 13 years old to be abducted by their would-be grooms. These men may or may not have permission from the girl's family to carry out the kidnapping. Some men use this practice of marriage by abduction simply to take sexual advantage of young girls, using culture as an excuse.
Underlying this outdated, harmful practice is the deeply held cultural belief that females are not as valuable as males. In fact, after kidnapping and marriage, girls are considered tainted, and even outsiders, by their own families.
Hand in hand with the Hmong belief in child marriage is the belief that educating a girl is a vain investment. If she is destined to leave home at an early age to marry, why educate her?
Noojee: A Different Story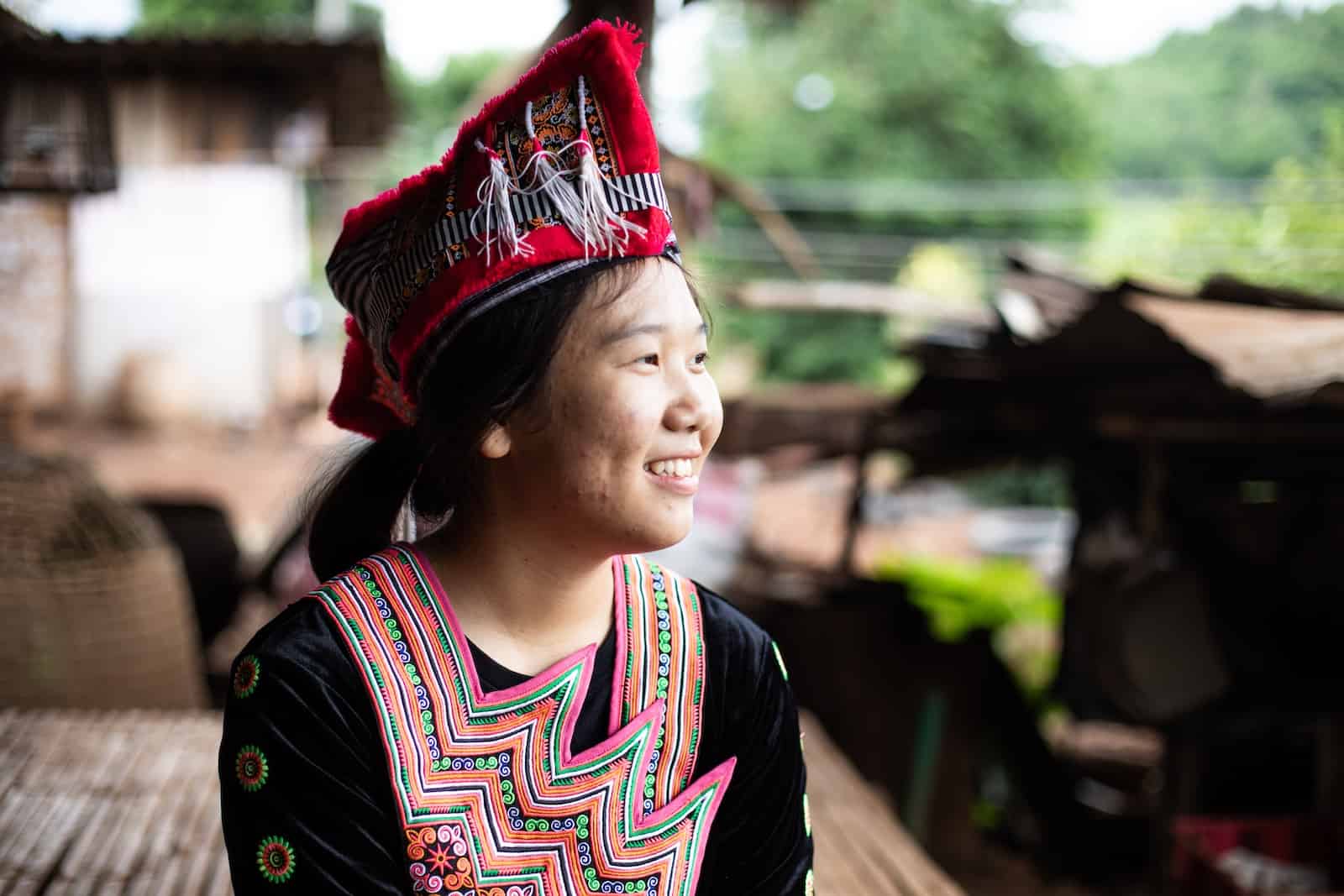 There are just two years' difference in age between 17-year-old Noojee and her friend, Chompuu.
"Most of my friends are married," says Noojee. "They were married when they were just 14 or 15 years old. Not many of us are still in school."
But Noojee is unmarried and still attends school.
Her parents are subsistence farmers, living in the same house with six other families in their clan. Noojee's parents, unable to adequately care for their children, were eager to register Noojee in the Compassion program where she would receive medical care, educational assistance and nutritional support. But their family practiced ancestral worship and Noojee's grandmother was a witch doctor. So her enrollment in the church-based program and school met with fierce opposition by the extended family.
"It was quite a challenge when Noojee was first registered in the program," recalls Center Director Lursak SaeJang. "Her family had the typical mindset that girls don't need education and must remain at home to serve the family."
But Noojee's father witnessed a change in his daughter. She was becoming a strong and courageous person through the influence of the church and its Compassion program. He decided to take the family to church. Soon, each member of Noojee's immediate family placed their faith in God. And with time, they adopted a new set of Bible-based family values, including gender equality, education for girls and protection from forced marriage.
"Before we became Christians, my family didn't eat together because all the females in the house had to eat after the males had finished their food. Only then could the women eat. But now we all eat together at the table," says Noojee. "My dad is happier, and he is very supportive of my sister and me attending school, not just my brother."
Becoming Champions of Change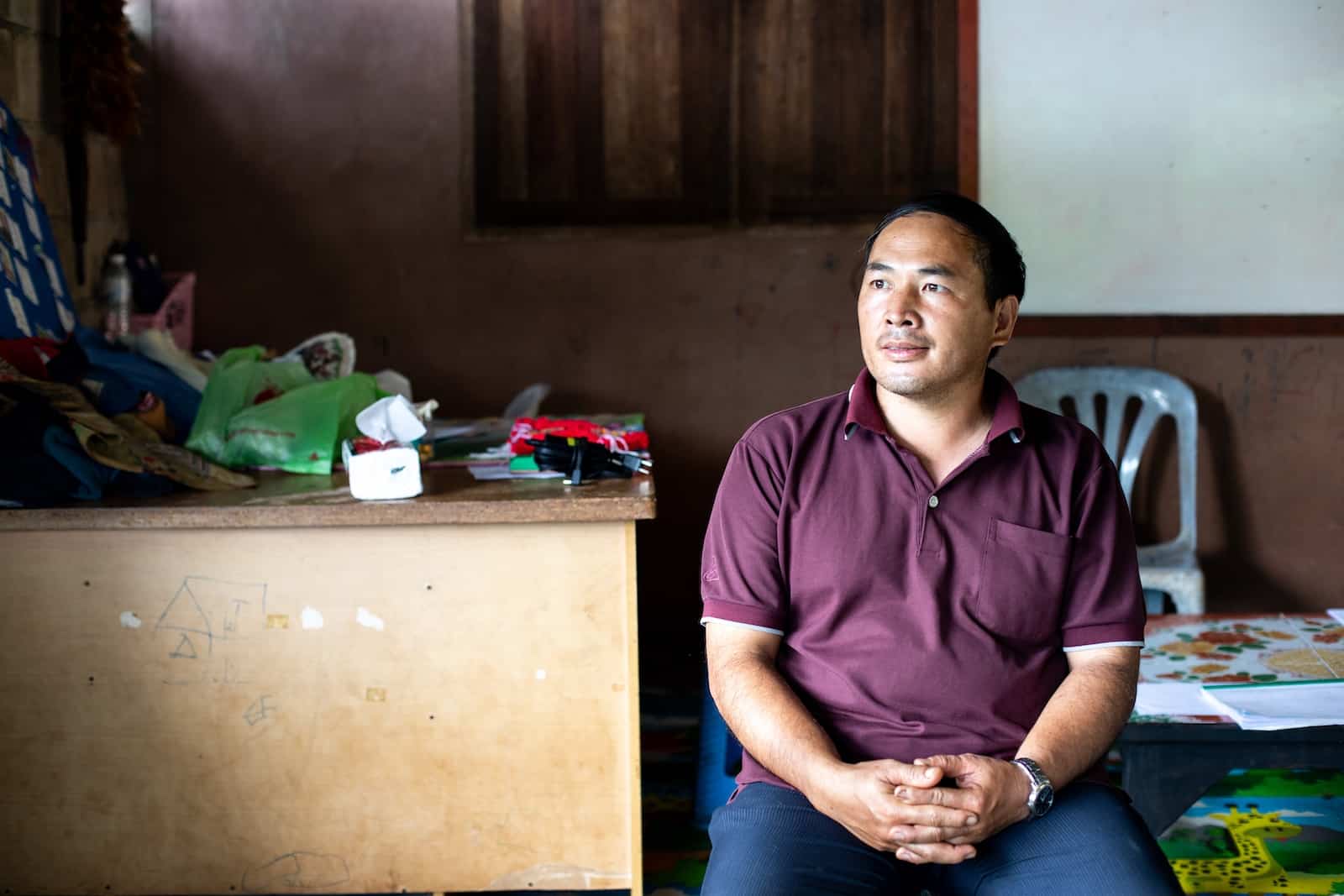 "I never thought bride kidnapping would occur in my family."
Bride kidnapping is an issue that is deeply meaningful to Center Director Lursak. His own daughter was victimized by this practice. But with the encouragement of the pastor, he went to the police and with the help of International Justice Mission, they prosecuted and won the case.
Now Lursak passionately campaigns against bride kidnapping. At least once a year, the staff at the Compassion center conducts community-wide parent meetings to raise awareness about child protection. And the partner church, led by Pastor Wittaya Sae-Wha, often speaks out against bride kidnapping throughout the Hmong communities spread across Thailand's northern hill country.
The center staff take special delight in the fact that that there are just as many girls as boys registered in school — tangible evidence to the community of the center's and partner church's belief in gender equality. The staff are confident that education of girls is the key to combatting early marriage and bride kidnapping in the Hmong villages they serve.
And the church's dedication is paying off.
"As a result [of our efforts], we can now see that the bridal abduction practice has gradually decreased," says Pastor Wittaya. "Actually, in city areas, it no longer exists."
Today, many Hmong people are beginning to recognize the rights of children and the importance of protecting girls. They have begun to reconsider their own tradition of bride kidnapping – finally seeing it as a serious wrong that demeans the girl and her family. They also have begun to value the girl child's future and understand that education is essential for all children, equally.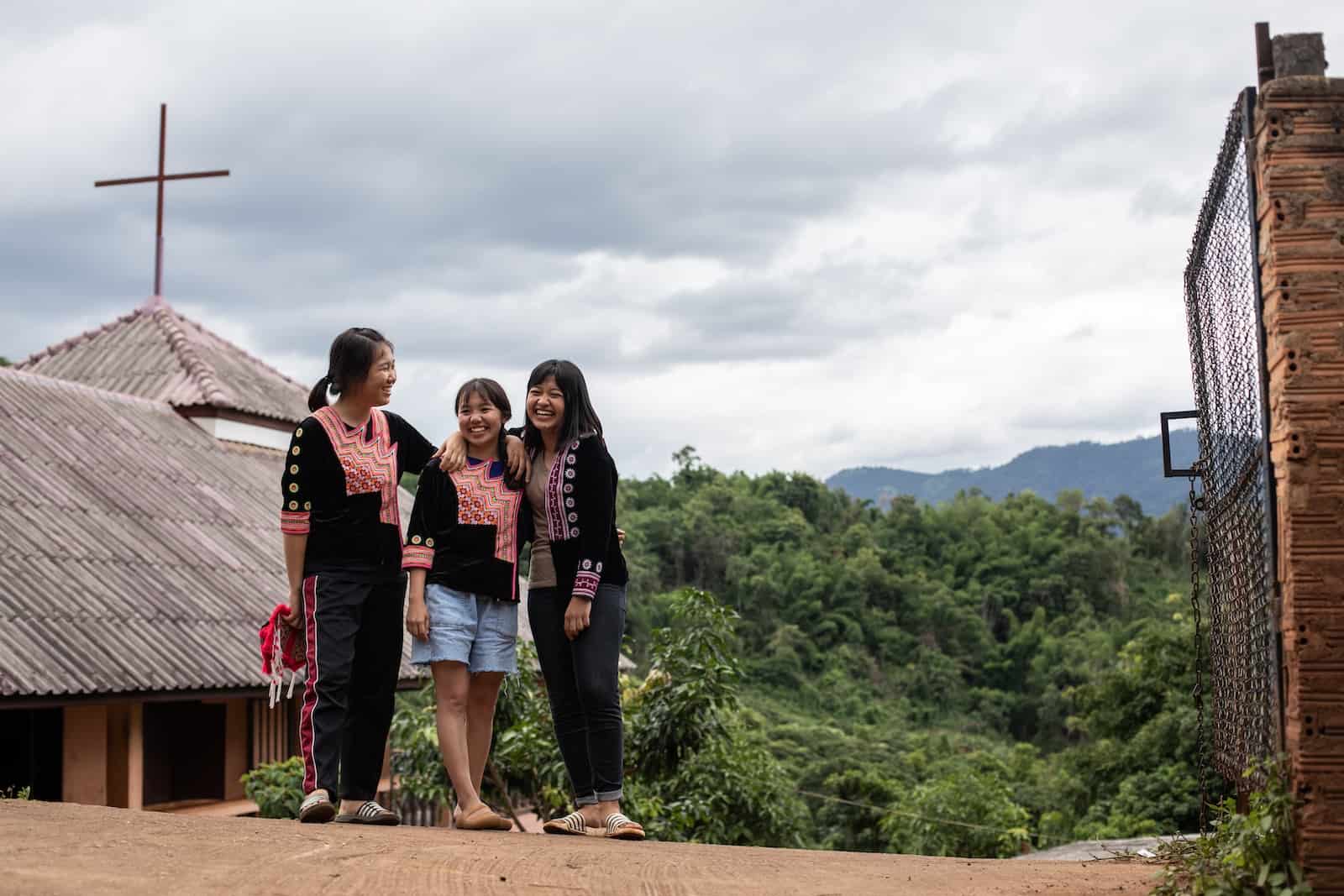 Now Noojee and her friends know their rights. They know that they have a choice and a right to be treated equally.
"The women didn't have an education and they didn't know the law," say Noojee and her friends. "We learn about the law and children's rights in school. If bride kidnapping happens to our friend, we will fight for her. We won't let go. We will fight to the end."
Even in cultures steeped in traditions that dictate otherwise, Compassion, in partnership with the local church, is boldly upholding children's human rights and ensuring they are known, loved and protected.
---