Herve's face lights up when he thinks of the Christmas celebration at his Compassion center in Togo last year. He rushes inside to retrieve and show off the special gifts he received: brand-new clothes — the only new set he received. The 6-year-old knows the pandemic means Christmas will look different this year. That hasn't dampened his enthusiasm, though. "I am still looking forward to Christmas," he says with a big grin.
We will not let the pandemic rob vulnerable children like Herve of the joy of Christmas. Christmastime has always represented incredible hope. In a year of tremendous hardship for many, children are in desperate need of a hopeful ending to 2020.
Learn why Christmas is the most anticipated holiday of the year for 10 children around the world. Their beautiful answers will put a smile on your face!
1. Brand-new Clothes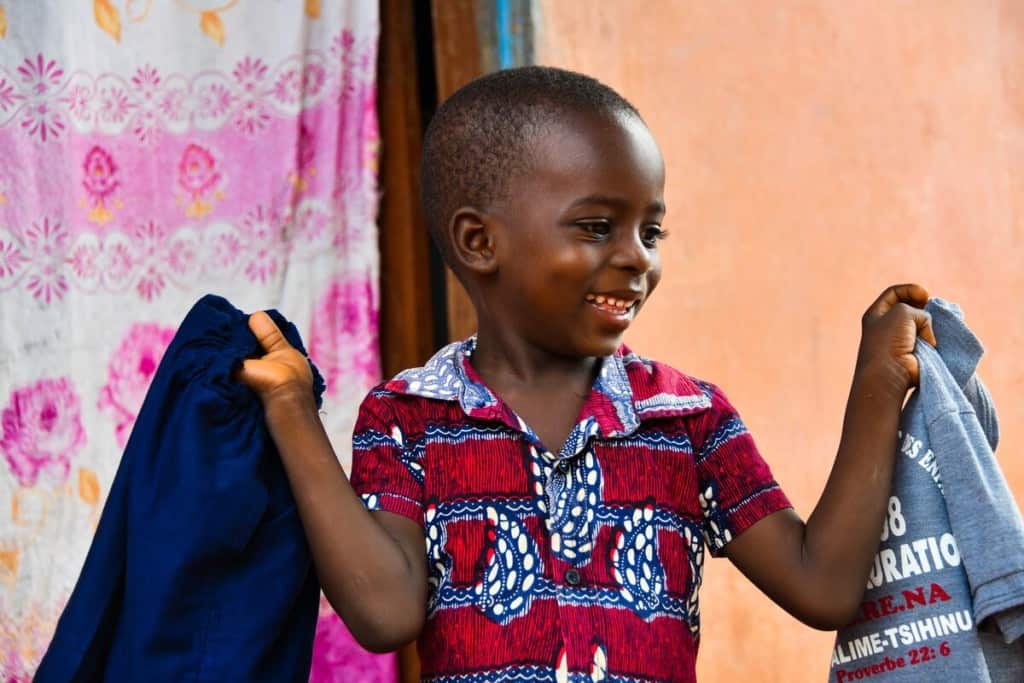 "I am still looking forward to Christmas. It is the only time I am given new clothes and new shoes!" — Herve, 6, Togo
2. Celebrating Jesus at My Compassion Center
"I am happy to know that we will celebrate the birth of Jesus at the center. I really miss the center, my friends, the tutors, the lessons. I can't wait to go back so we can celebrate together!" — Rebeca, 11, Nicaragua
3. Hearing the Christmas Story
"I like reading the story of Jesus' birth with my mom." — Danuska, 6, Peru
4. Sharing the Joy
"We like Christmas because everything is sparkling, and people are happier." — Camila, 7, Peru
5. The Beautiful Lights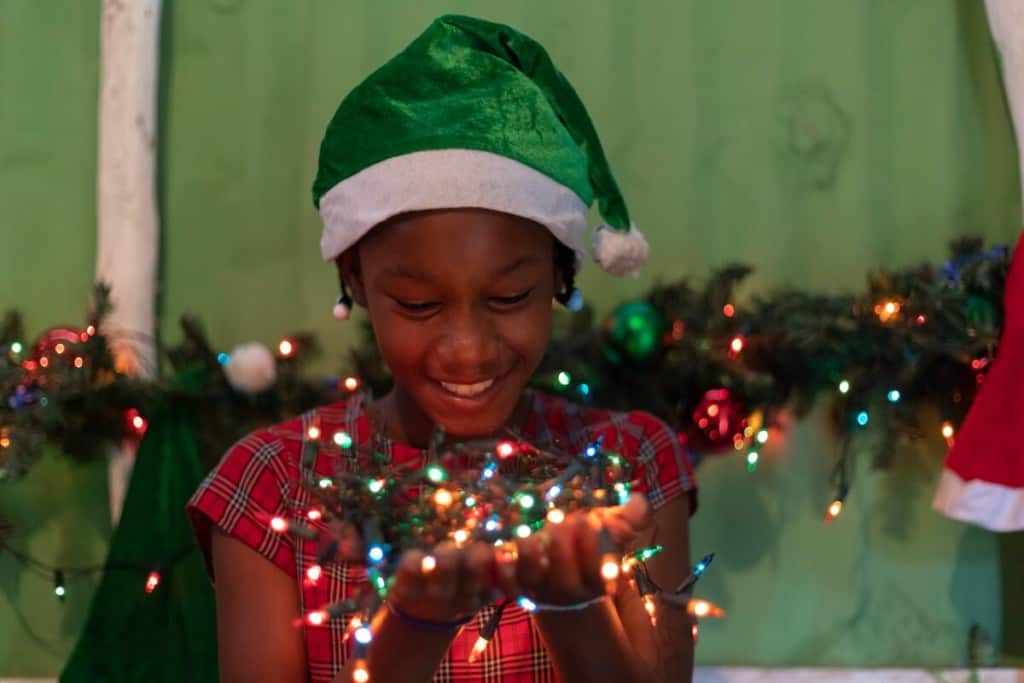 "My favorite thing about Christmas is the colorful lights. They're so bright, it makes me feel joyful." — Yuliza, 10, the Dominican Republic
6. A Special Gift
"If I get Christmas gifts, I get to play with them for the whole year. Christmas gifts make me feel special." — Antoni, 6, the Dominican Republic
7. Singing Christmas Carols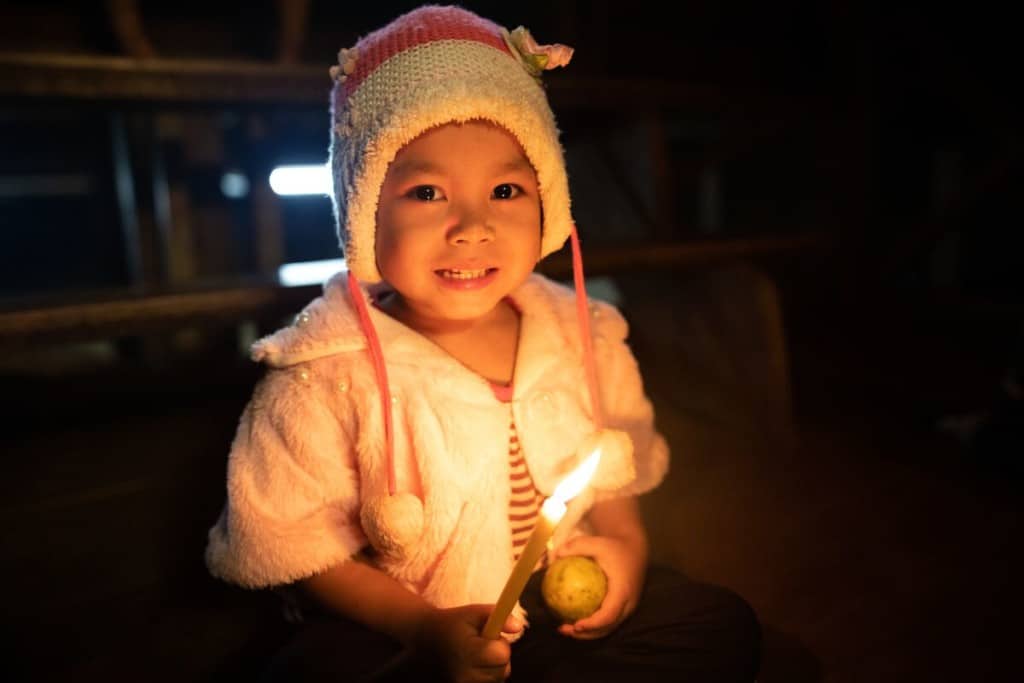 "I like to wear a Christmas dress and go with my mother to sing carols for many houses. And I like to share about Jesus." — Natchanan, 4, Thailand
8. Food and Dancing
"I love celebrating Christmas at the center because it is so joyful. I eat delicious food and dance to music. Last Christmas, the center gave me new shoes and two new dresses: one for Christmas and one for the New Year celebration." — Ester, 6, Togo
"My favorite thing about Christmas is to have the opportunity to receive new clothes — not ones that someone has worn before. At the Compassion center, I got beautiful new clothes to wear on Christmas day." — Mario, 7, El Salvador
9. Spending Time With Family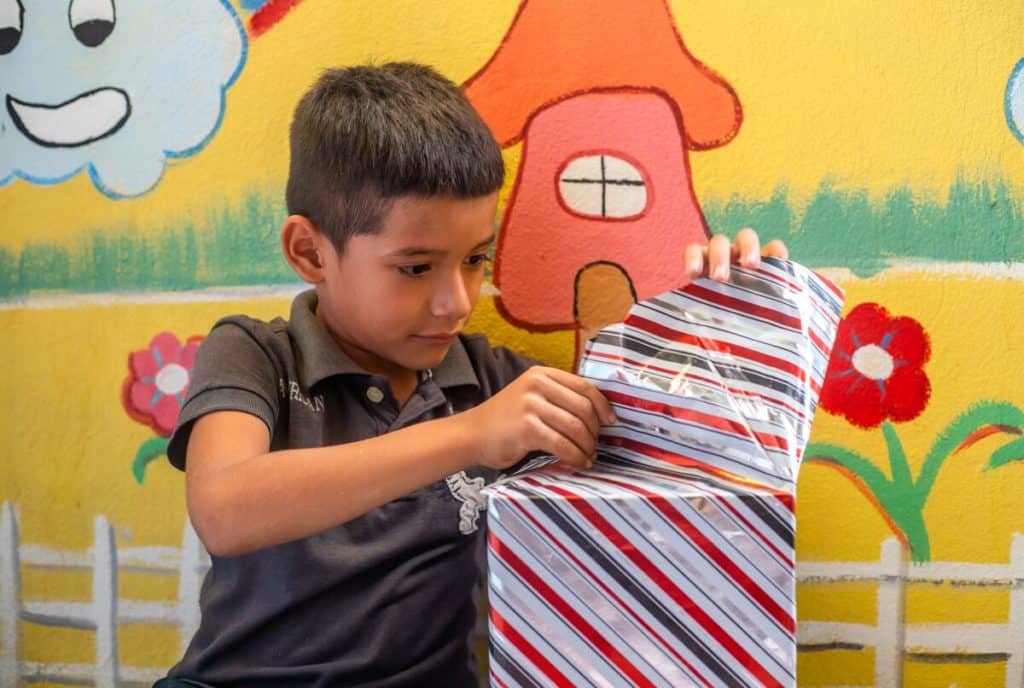 "I like that everyone comes to visit at Christmas — my uncles, aunts, cousins. We can't afford to exchange gifts, but we spend a lot of time together. We sit at the table and talk and laugh. That's my favorite part of Christmas, that I get to be with my family." — Josue, 7, Nicaragua (pictured last year opening a toy car he received through Compassion's Christmas Gift Fund)
10. The Birth of Jesus
"The most important thing about Christmas is to celebrate Jesus. He was born in a manger, but now he is born in our hearts." — Juan, 10, Mexico
---
You have only until Oct. 31 to give a Christmas gift to a child living in poverty! Click the button below.
Give a Christmas Gift! ›