The van's tires spun in vain on a mud covered hill in southwest Uganda. I was leading a team, representing our ministry, with the hope of understanding more fully the impact that malaria has in this region of the world.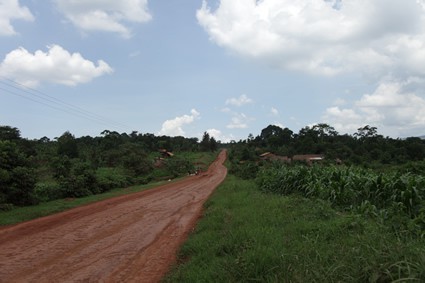 As the sun set and local villagers offered to help push our van up the mountain, I wondered if I would make it back to our hotel and have some time to reflect on what I had learned during the day.
Earlier, with the sun high in the sky, my team and I visited a local church and medical clinic in a small village several miles off the paved road. In this village we met many of the children sponsored through our program.
We enjoyed visiting these children and rejoiced that they were being given hope and opportunities for a healthy and successful life. The primary reason we were there, though, was to learn about the impact malaria was having in this village as well as other villages that dot the Ugandan countryside.
We learned that the Ugandan Ministry of Health had declared malaria as the leading cause of death of Ugandans and one larger hospital we visited informed us that 80 percent of its patients were being treated for malaria. Sadly we witnessed this sobering fact for ourselves.
As we toured the village, we came upon a grave on a hillside of a man – a father, a husband, a friend, a son – prematurely taken from his family because of malaria. Malaria, a disease preventable with as little as a mosquito net and an elementary health education.
As we spoke with his family, we could see the lack of hope and joy on their faces.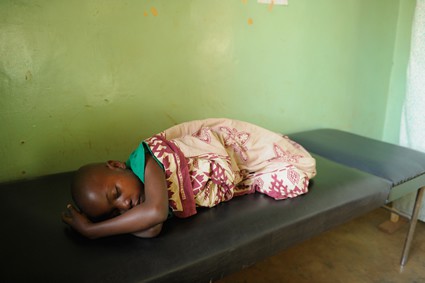 As the day passed we also learned that not only does malaria disrupt families, it also deprives children of an education. As children battle malaria, they often miss school due to fever and other malarial symptoms.
As my team and I grappled with the harsh realities of this illness, we realized that all is not hopeless! We can and must do something to eradicate this disease once and for all.
One way to do this is through a program called Bite Back.
Funds generated through the Bite Back initiative go to our Malaria Intervention Fund — which provides not only mosquito nets to sponsored children and their families, but also education on how to use the nets, how to reduce mosquito habitats in their communities and around their homes, and finally, how to recognize malarial symptoms so that medical care can be quickly sought.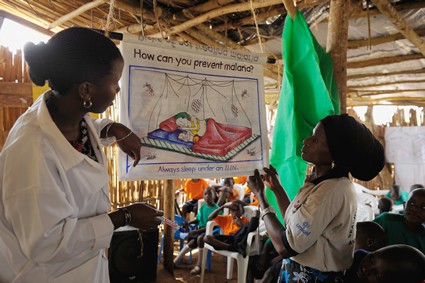 Through a Malaria Prevention Workshop parents of sponsored children were not only provided education about malaria, they also received two nets per sponsored child.
These parents were ecstatic to report that their children were no longer getting sick from malaria, and we were ecstatic to see that the Bite Back campaign works!
As the glowing sunset turned into a dark night, we finally made it up that muddy Ugandan hill and back to our hotel. As I drifted to sleep that night, I was keenly aware of the net that so generously protected me.
---
Today is World Malaria Day. Will you consider hosting an event to raise awareness about malaria? Malaria starts with a simple mosquito bite – it's time to bite back!