See the photo? The one at the top of the page. It was done by one of you.
Eric Chapman (aka chappyphoto) took it. He's a friend we met by way of our Flickr group.
We liked his photos so much we asked if we could use one in our blog header. Then we asked if he wanted to write a post for us. We do that sometimes.
But enough of that. It's time to focus your attention on what Eric says when he's not behind a camera.
---
I'll start by saying this: It's very hard to explain impact a Compassion trip can have on a person.
For most of my life, the only thing I knew about poverty was the Sally Struthers commercials. You know, those spots from the '80s with all the slow-motion shots of children crying. I have been given the opportunity to go with a video production crew to various countries to film the work of Compassion. In some way, I expected to see this Sally Struthers image. I was totally wrong.
I'm a sound engineer for Student Life. We produce large camps, conferences and a variety of additional resources for churches. About the time I started working there, Student Life had just partnered with Compassion. Since then we've always had a Compassion presentation at our events, and work to educate our attendees about what sponsoring a child means.
Last year we were sent to Uganda to interview students from Compassion's Leadership Development Program (LDP). Our hope was that some of the students would travel with our camp teams throughout the summer and lead the Compassion presentation from stage. What better way to show the work of Compassion than to put living proof of that work on stage?
Before this trip I had already been on one Compassion video shoot, but it was a 48-hour whirlwind trip to Guatemala. It was a fast turnaround, and we were only able to see a few children. Our video focused on one child's experience meeting her sponsor. I could see the impact Compassion was having on a single child, but what would the finished product look like? All I knew going into the Uganda trip was that LDP students had grown up through the Compassion child sponsorship program, graduated, and were then sponsored through college. These students were the cream of the crop.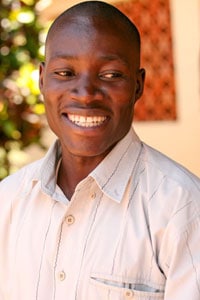 We arrived in Kampala and tried to get some rest. The next morning we had our first LDP student interview. His name was James.
This was initially a typical setup for our team. We had done hundreds of interviews. What I did not know was that my life and perspective of Compassion would be changed forever by the testimony of this man.
James was more educated, well spoken and passionate about his relationship with God than I could say I have ever been. He described his childhood –- one that was riddled with loss of parents and siblings, leaving him alone to live with an aunt. He spoke of being malnourished and without hope. Then he said all that changed when he joined Compassion.
I could have probably predicted most of his interview to this point. We had asked most of the questions, and it was the picture of so many nonprofit companies and others who serve those less fortunate than most Americans. He was a child in poverty who was given a chance. It was his answer to our last question that stopped us all cold.
Chris, our producer asked, "What would you say to your sponsor if you were able to meet her?"
James has had the same sponsor with Compassion since he entered the program when he was 9 years old, and she had sponsored him throughout his LDP education. He leaned in as if he'd thought about this "meeting" for years and years, and said, "If I met her, I would give her a hug and tell her 'Thank You.'"
He began to tear up as he expressed his gratitude toward this woman he'd never met. He spoke about how amazing it was that although he had never seen her, she has been there for him his entire life. He expressed he would want to tell her, "Mom, thank you for being there for me." All of their correspondence is written as "Dear Momma" and "My Beloved Son James."
That was the first and only time I've cried during an interview. I looked over at Chris and our video director, Taylor, and they were crying, too. It was at that moment, standing there holding the microphone, sweating like a hog in the hot African sun, that I realized Compassion is really giving people hope. REAL HOPE. Hope for a future that does not include what they have known up to the point they were sponsored. This moment will forever be frozen in my mind.
It wasn't just the fact that James spoke of such an amazing, life-changing experience. It was all about seeing how much one person could really impact another person who is halfway around the world. It wasn't the money that James cherished –- it was the relationship and the fact that someone believed he could make a difference. It was at that moment I saw that Compassion works, and James is proof.
We went on to do four more interviews in Uganda, all with LDP students, all just as amazing as James. And since Uganda, we've taken a similar trip to the Philippines to interview Philippine LDP students.
All of the LDP students we've interviewed believe their country will change, and they believe they've been called to be a part of that change.
Each of them has a passionate vision of how they can impact their culture. All over the world Compassion is developing a generation of students that will impact the future simply based on their testimony.
A sponsor once said in an interview with us, "I can make a difference in the world, maybe not change the whole world, but I can change the world for one child."
This statement sums up everything that I have seen through Compassion. These trips have also allowed me to photograph the amazing cultures and people we visit. My desire is that my pictures portray children, families and cultures that don't necessarily need our pity — they just need some hope.

Compassion works. These LDP students are proof.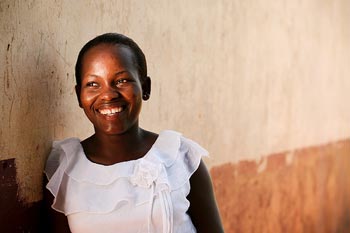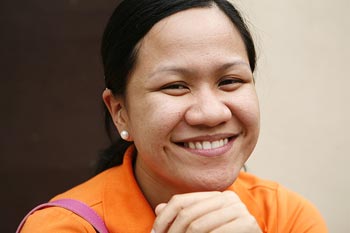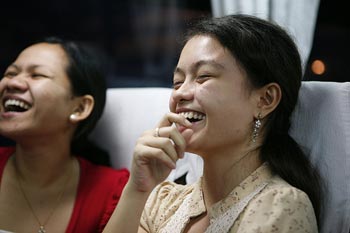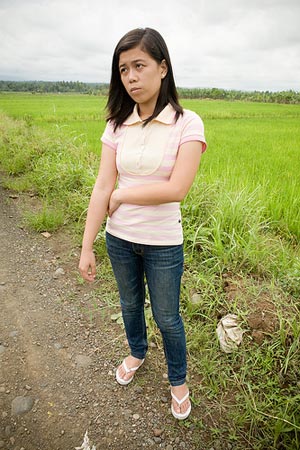 View a Flickr slideshow with all of Eric's Compassion photos.