Compassion-assisted children and their families are fighting for their lives in the face of the global pandemic. Work is scarce, food is scarcer. Children are at even greater risk for abuse and trafficking. Medical care is limited.
We are truly blessed that generous people like you are giving to Compassion's Disaster Relief Fund. This is enabling our church partners to minister to these children and their families in truly inspiring ways. They are making home visits, delivering food and hygiene supplies, providing tutoring, connecting families with medical care, and ensuring expectant mothers are still receiving prenatal care. Their work is nothing short of miracles in action.
Gifts to the Disaster Relief Fund make the miracles possible.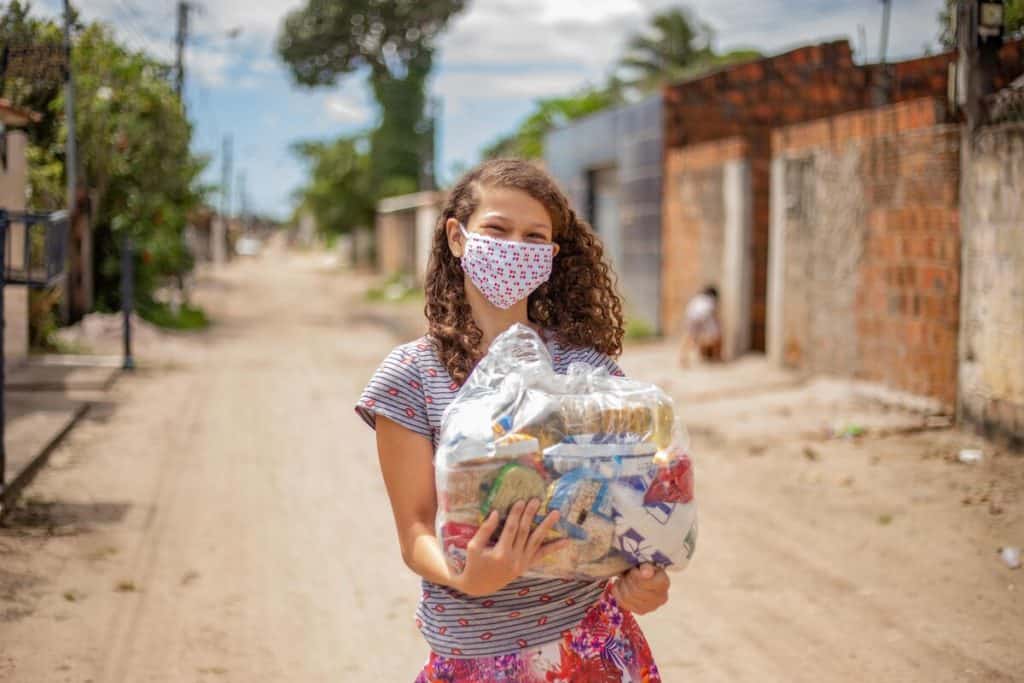 This incredible and inspiring work of our local church partners is made possible by financial support from the Disaster Relief Fund. For the foreseeable future, this fund will support COVID-19 relief efforts with particular emphasis on food insecurity, child safety and medical care. 
A preliminary estimate from the Food and Agriculture Organization of the United Nations suggests that the pandemic may add between 83 and 132 million people to the total number of undernourished people in the world in 2020. The statistics are daunting.
With a crisis of this scale, our Disaster Relief Fund simply cannot fulfill all the needs coming from our country offices and local church partners as they minister to the children and their families. We need to, and must, do more.
The good news? Doing more might not require any additional giving on your part. Here's how to find out if your employer has a matching gift program that could at least double the impact of your giving — and why it's so crucial to maximize the miracles right now.
Matching Gifts Help Fund Our Disaster Relief Work
One vital income stream for our Disaster Relief Fund is matching gifts. Matching gifts are made by companies who, as a benefit to their employees, match charitable giving. For example, when an employee donates $50 to a charitable organization like Compassion International, that company will match that donation with another $50 so the total benefit to Compassion is $100.
As director of Compassion's corporate relations team, I lead our Matching Gifts initiative to encourage donors who work for matching gift companies to take the steps necessary to have their gifts matched. The process is simple, and the impact is powerful.
Companies Are Doing More, So Your Gift Goes Further
Before COVID-19, most companies were matching employee gifts 1-for-1, so a $50 employee donation to Compassion would be matched by a $50 donation by the company, for a total donation of $100.
Now, as the world grapples with the untold hardship of the pandemic, many companies are choosing to increase their match to 2-for-1. That same $50 employee donation may now be matched by a $100 company donation, totaling $150! Companies also are increasing matching gift limits so employees who want to give larger amounts also can have those gifts matched.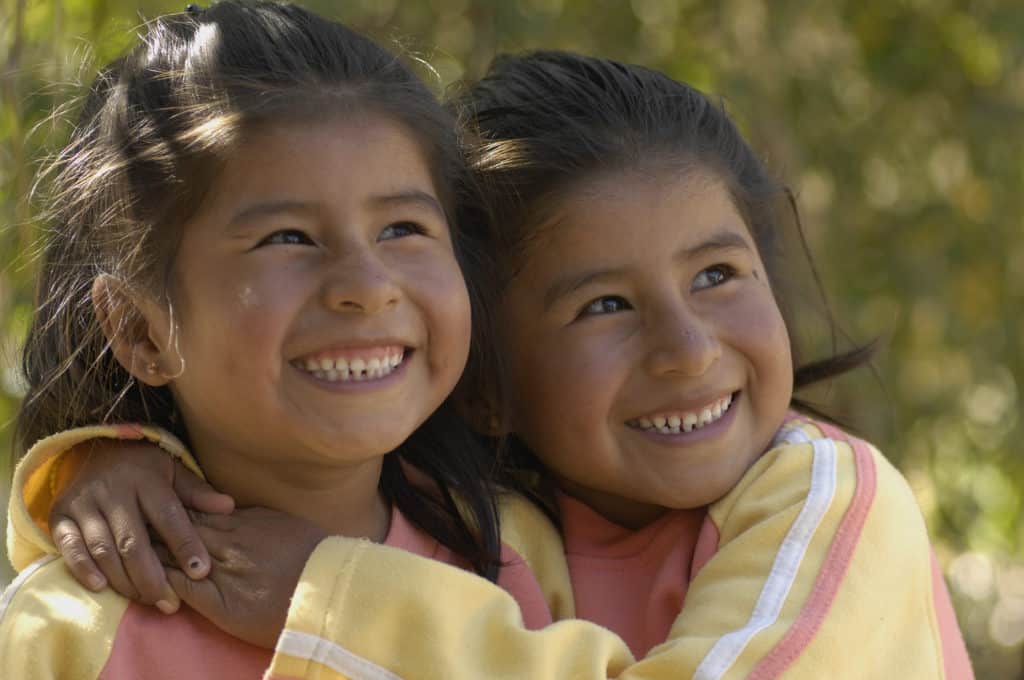 Matching Gift Benefits Often Go Unclaimed
Matching gifts are an awesome, yet often underutilized, benefit to employees. Companies that offer matching gift benefits are in essence extending their philanthropic giving to their employees by matching to the causes that their employees are personally supporting. But, for a variety of reasons, many employees do not take advantage of their company's matching gift benefit. Across all charitable organizations in the United States, it is estimated that anywhere from $4 billion to $7 billion in matching gift funds goes unclaimed each year.
This means charities are missing out on millions of dollars that are desperately needed to combat COVID-related tragedies such as food insecurity, child trafficking and untreated medical conditions.
Your Match Matters — Please Start by Giving
The Compassion Disaster Relief Fund is making it possible for our local church partners to do their lifesaving ministry during this pandemic so it's vital that every Compassion donor working for a company with a matching gift benefit get their donation matched.
Here's how you can get started:
STEP 1: See if your employer offers a matching gift benefit. On our website, the Matching Gifts page includes a tool that allows you to search for matching gift companies by name and provides all of the information to get started. I encourage you to use that tool to see if your employer is listed.
STEP 2: This is actually the most important step, which is simply to donate. A gift of any amount is meaningful. A gift of any amount matters. When we consider that many Compassion-sponsored children live in extreme poverty, which equates to $1.90 per day, a $20 donation matched by a company will generate a total of $40 if the match is 1-for-1 or $60 if the match is 2-for-1. That $20 donation with a company matching gift represents 20 or 30 days of daily income for an individual in extreme poverty.
Importantly, if you made a donation to Compassion earlier in the year, it also may be eligible for a matching gift from your company.
STEP 3: Once you've made your donation, all you need to do is complete the matching gift form from your employer and send that information to Compassion. We'll finish the process with your employer.
If you are retired, please check with your former employer. Many of our donors are surprised to learn that even if they are retired, they may still qualify for a matching gift benefit from their companies.
Match for the Children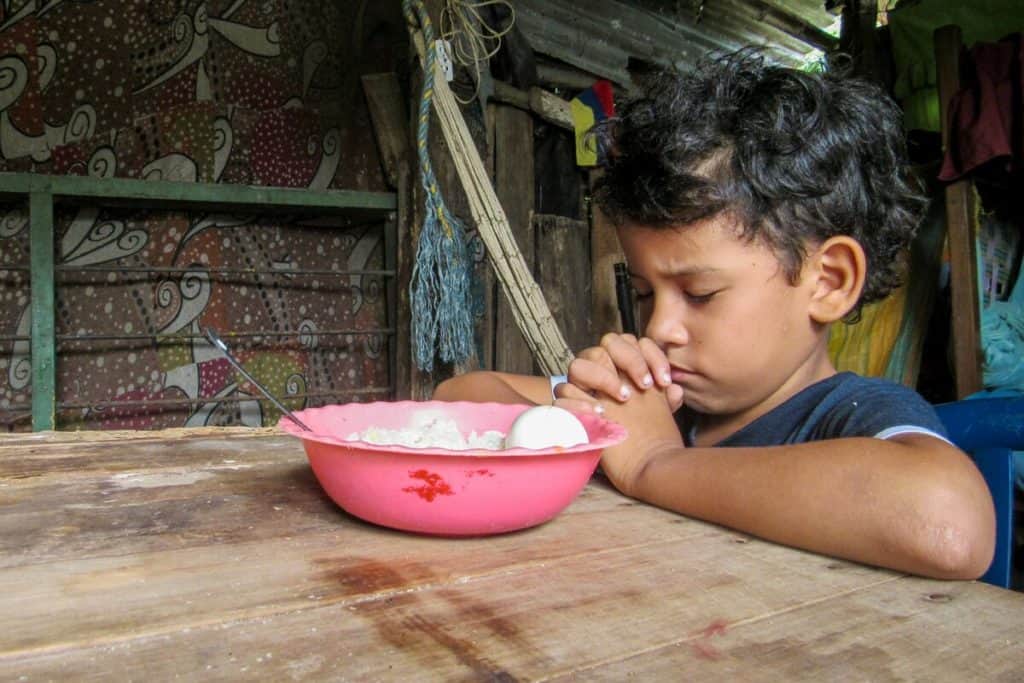 By donating to Compassion and matching those gifts by your employers, you are ensuring that the inspiring and extraordinary COVID-19 relief work of our local church partners to Compassion-sponsored children and their families continues in the months ahead. The pandemic will be with us for an untold length of time, and Compassion is committed to supporting our frontline churches as they do God's work to feed, protect and care for those living in extreme poverty.
Take action today. Your match matters!